Qualified ProID QSeal Electronic Seal
Secure electronic sealing directly on your server using a USB token
Read more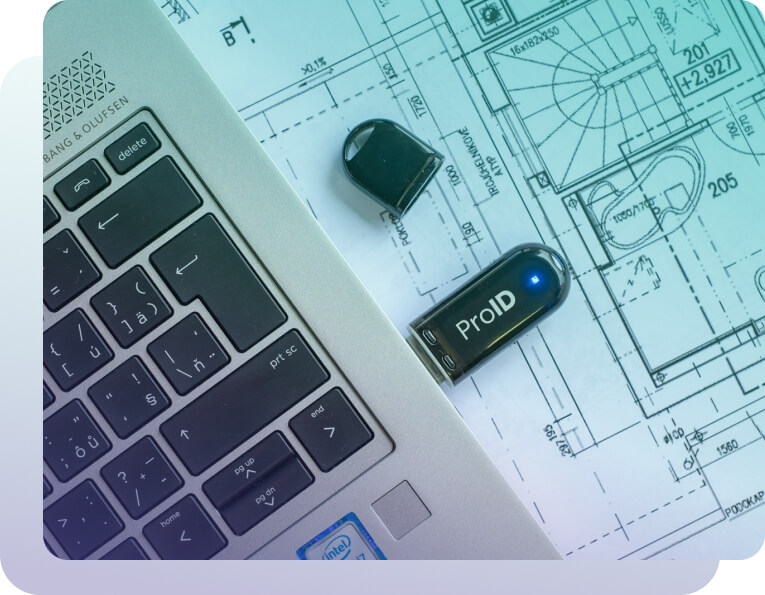 Qualified electronic seal in smart card and USB token
The ideal tool for batch or bulk sealing with simple installation and an unbeatable price. You can easily install it yourself and immediately start sealing. It handles bulk sealing without any problems – up to 1700 seals per hour! The seal complies with certification and meets the requirements of the European eIDAS Regulation.

Open API
Easy connection to filing services and other internal systems.

Security
Sealing takes place on your servers, no document leaves the perimeter of the organization.

Economy
We sell the seal as a product without additional sealing fees.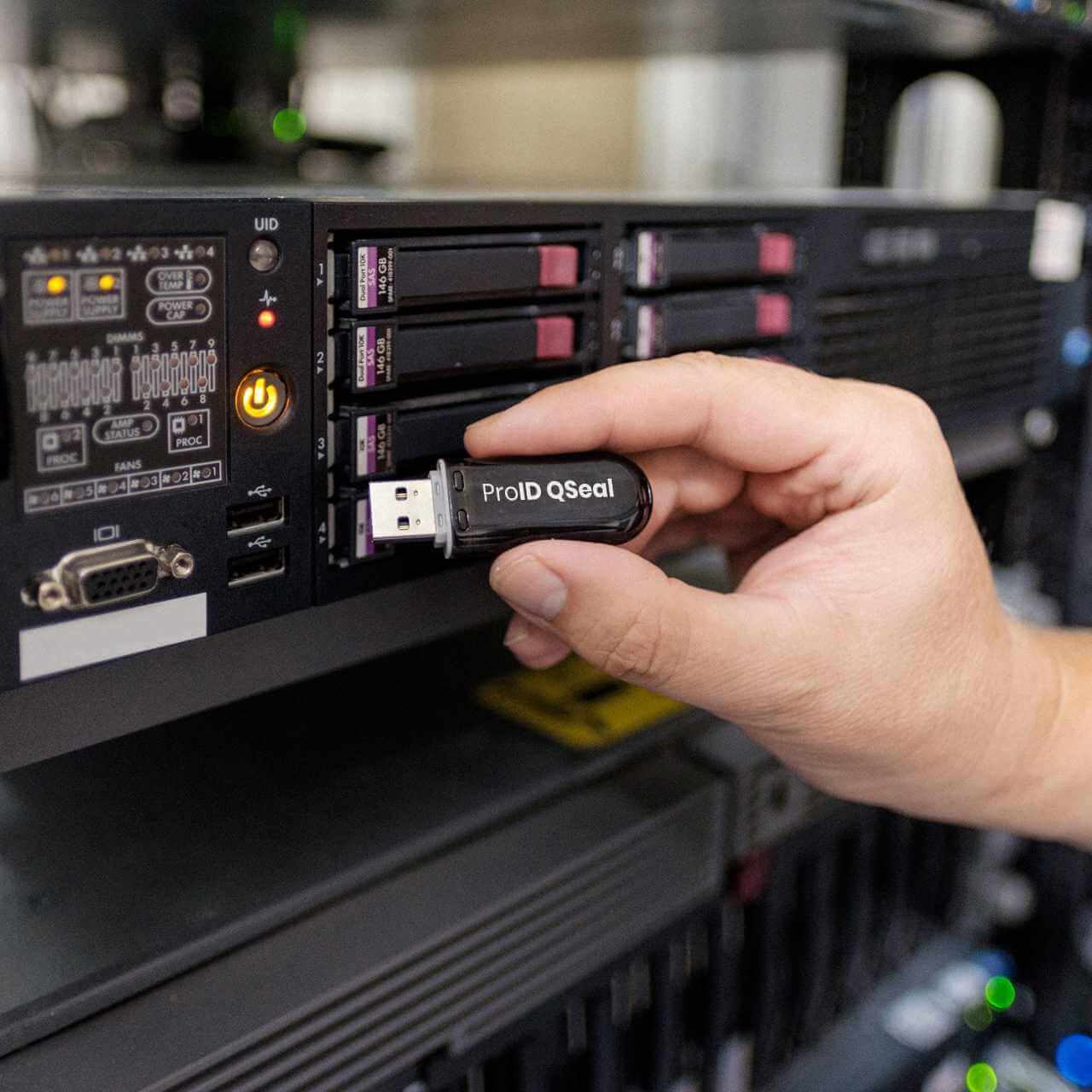 What is an elctronic seal and what is it used for?
A digital seal is an electronic "stamp" of an organisation. Technically, it is data in electronic form (seal) attached to other data (documents) in electronic form in order to guarantee its authenticity and immutability. It serves as proof that a document has been issued by a legal entity and provides assurance of its origin. It is therefore not issued to specific people but to organisations and is used to complement the electronic signature.
Innovative technical solutions
ProID QSeal is an innovative solution for electronic sealing using a qualified smart card. The advantage is quick installation (using a USB token and card), security and simple operation.
The ProID QSeal solution can be integrated via an open API interface with other systems (records management). This open API is integrated in their systems by GORDIC and S&T.
ProID QSeal is enabled by connecting a smart card (token) and entering a QPIN on your server, which then provides sealing as a web service. User permissions are controlled by Active Directory.
The maximum performance of the ProID QSeal electronic seal can be easily increased by adding more tokens – performance is multiplied. The sealing itself is free of charge, the price is for the installation package with tokens, not for the issued seal.
When to use an electronic seal?
The obligation to attach an electronic seal to electronic documents is required by the European eIDAS Regulation and Act No. 297/2016 Coll.
Acknowledgement of receipt of a document – each office is obliged to acknowledge receipt of the electronic document sent.
Authorized conversion of documents – especially digitization of large archives.
Transaction protocols of records management – these are records of activities in the electronic records management system.
Anonymisation of decisions – e.g. imposition of fines.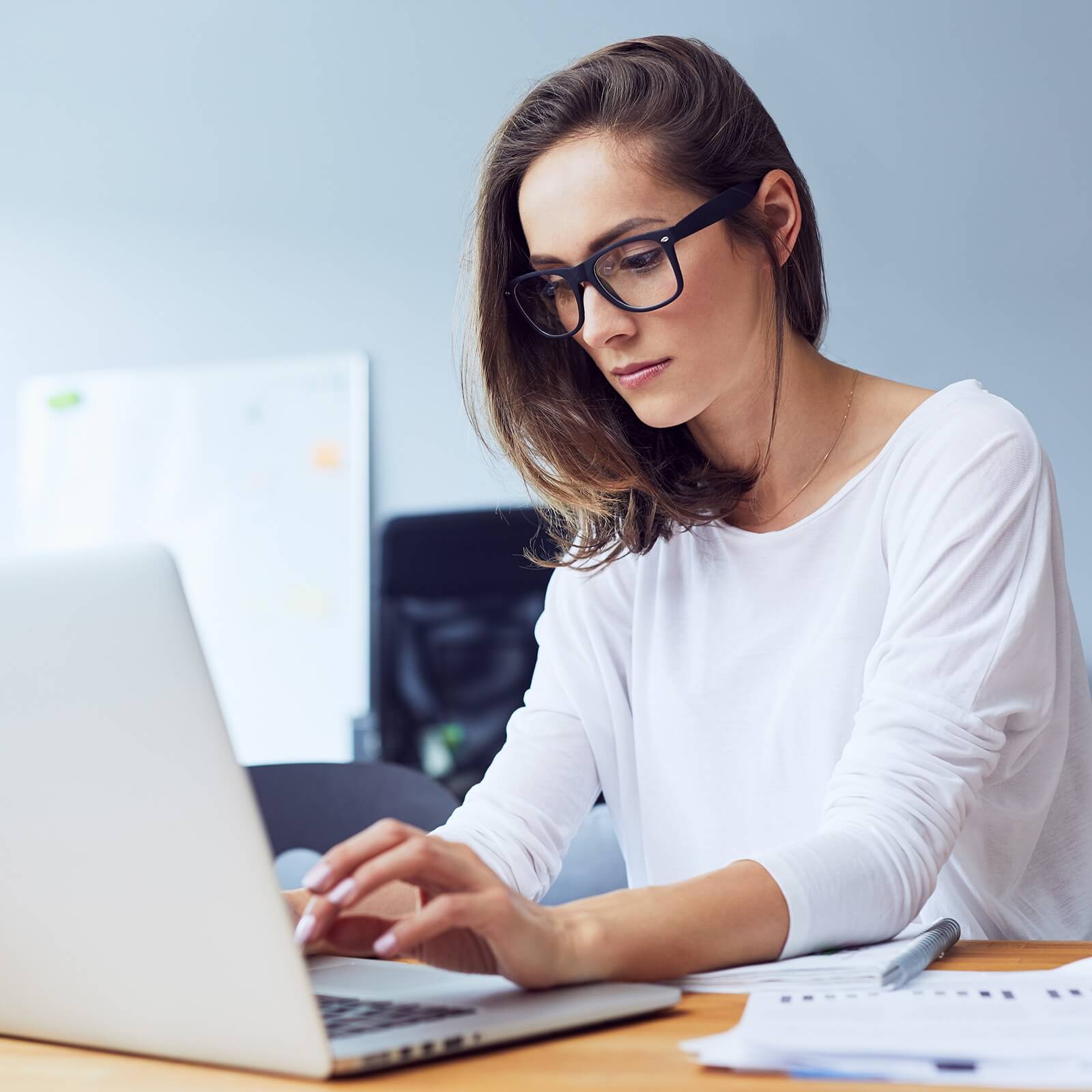 Are you interested in our solution? Contact us