Access control and contactless functions
Opening turnstiles, calling elevators, controlling devices or meal voucher systems
Read more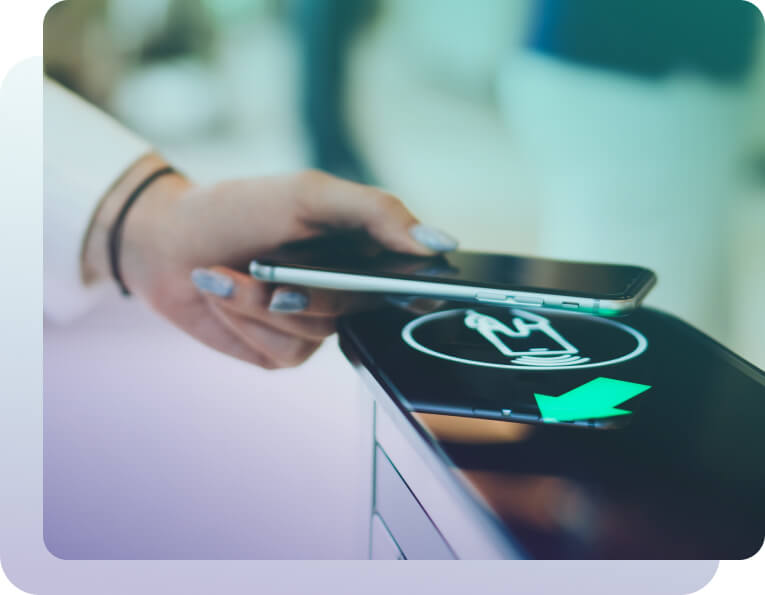 Physical and logical security with the ProID Mobile app
Contactless function of the smart card in a device that every employee has with him always and everywhere. This is our mobile application ProID Mobile, complemented by extensions for Access control of the world's largest manufacturers.

Identity
Solution based on digital certificates and modern PKI infrastructure.

Logical safety
Secure multi-factor authentication to PCs, VPNs, and business apps.

Physical security
Identity verification and control of various devices or entrance turnstiles.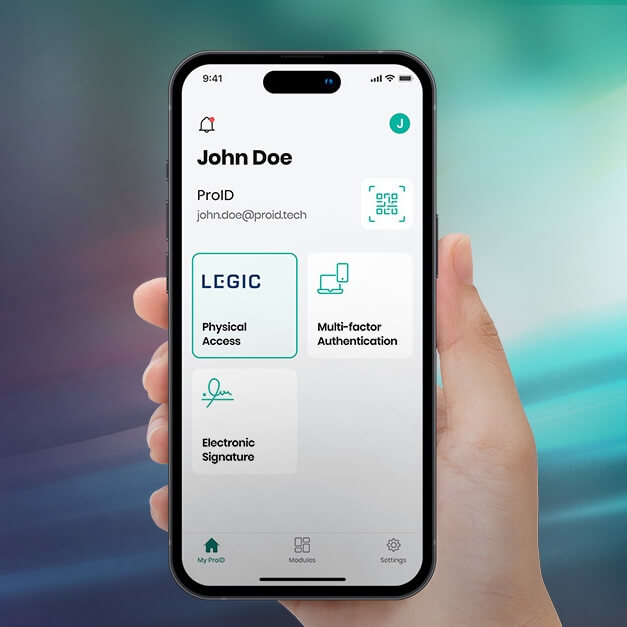 Securing of premises and devices with integration for Access control
Buildings, production facilities, hospitals, laboratories or private workplaces. With ProID, your organization will always have control over who enters where. The contactless chips in our cards and our ProID mobile application can be connected to most attendance systems and other employee applications. In addition, it is possible to connect meal voucher records, elevator control, office equipment control or logging in to the logbook with our tools.
This gives your employees a security method that is the least intrusive for them. One tool (their mobile phone or smart card) covers all user scenarios for login and identification throughout the working day.
Supported standards in the ProID Mobile app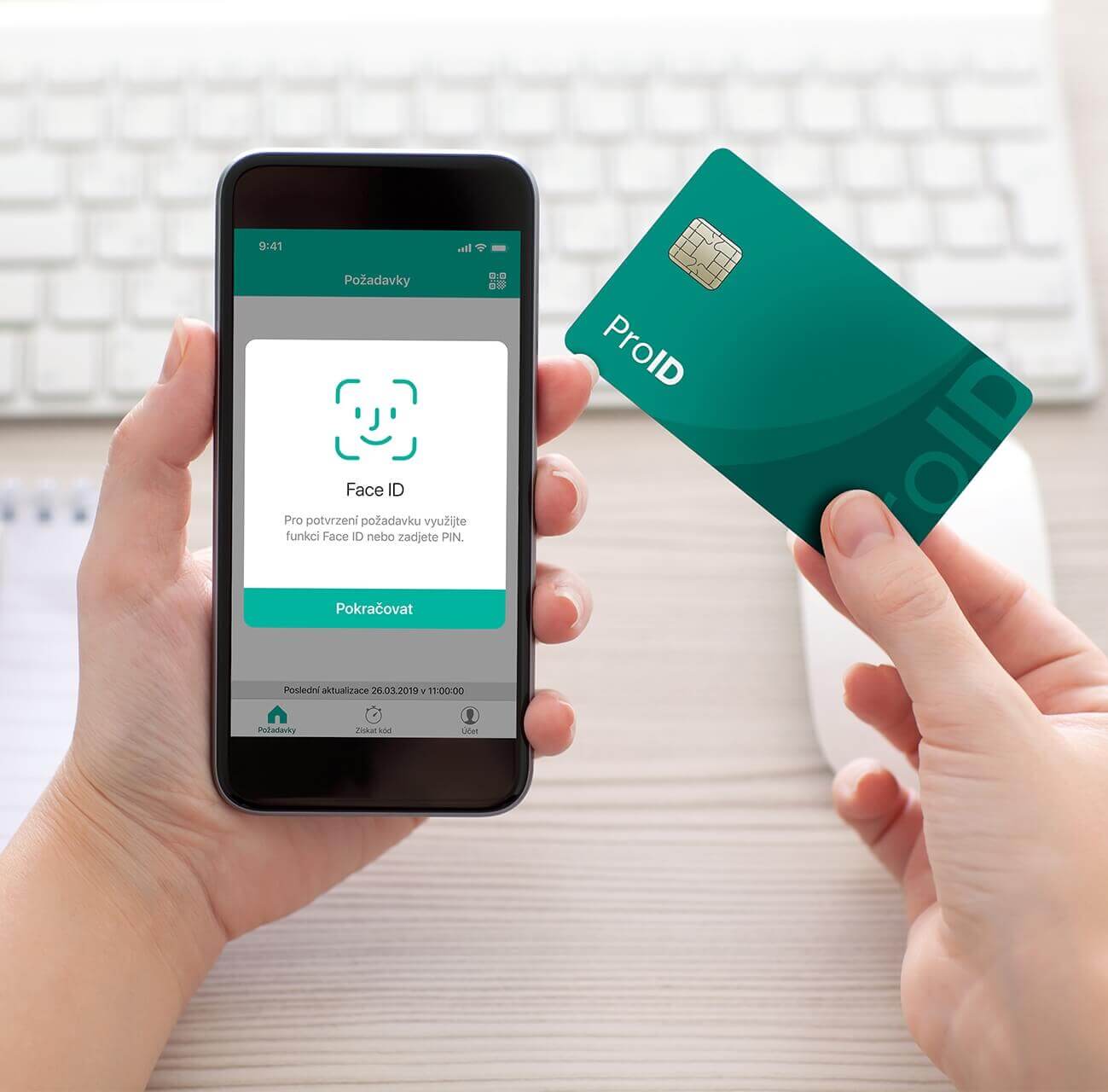 Smartphone instead of smart card
We've newly integrated a proximity enhancement into our ProID Mobile app. This gave us a security tool that can connect a mobile phone to physical infrastructure for a wide range of scenarios. It allows the smartphone to become a true multi-function tool – it can serve as a key, as a privilege for industrial devices or as a corporate identification element.
Our mobile authentication can be seamlessly integrated into your other applications and business processes. Service availability and scalability is guaranteed through the secure, high-performance Microsoft Azure cloud architecture. However, the entire system can also be built as an on-premise or hybrid cloud.
Learn all about ProID Mobile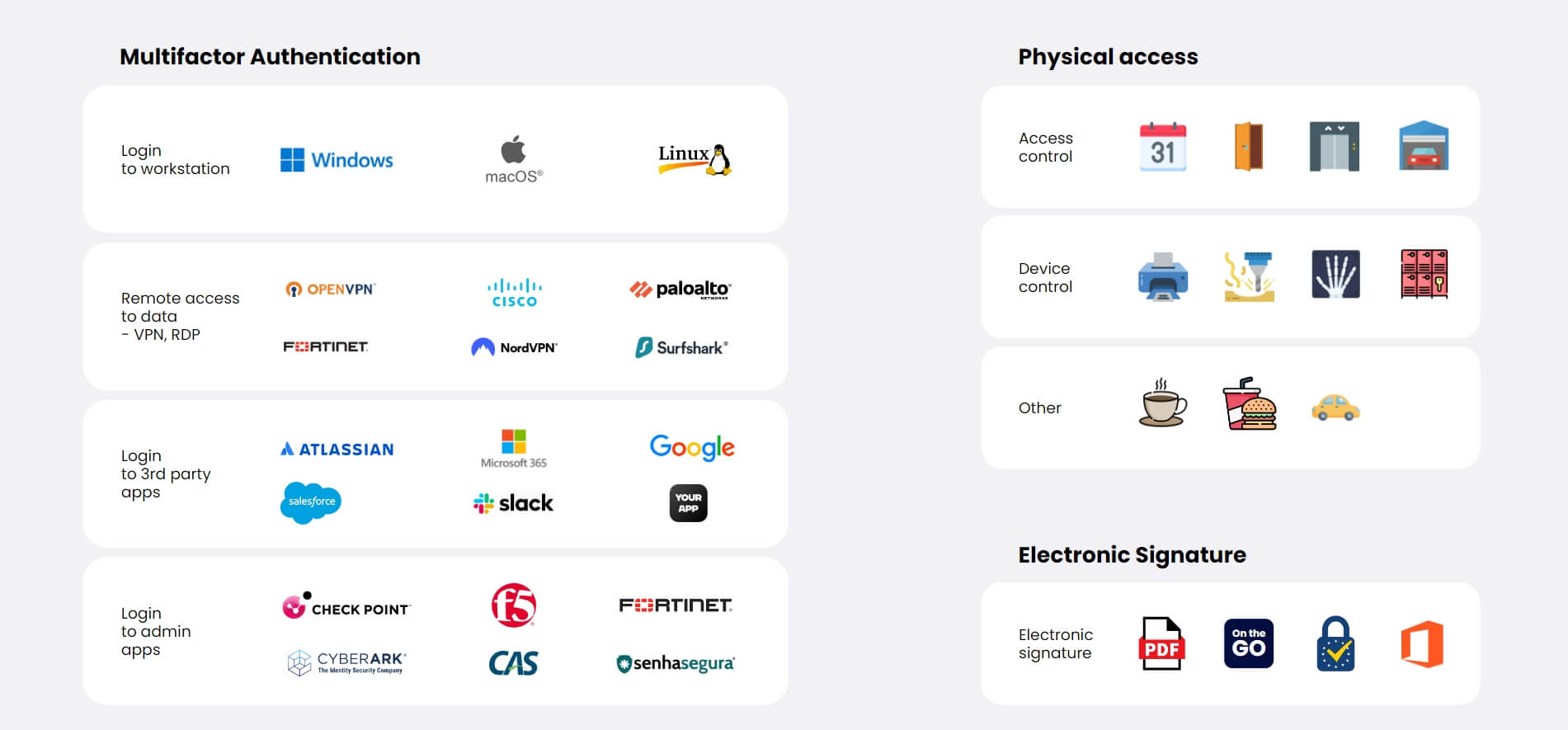 Are you interested in our solution? Contact us