Modern Workforce Identity
Tools for secure login (MFA) and electronic signature
A complete solution for protecting your organization's digital identity
Find out more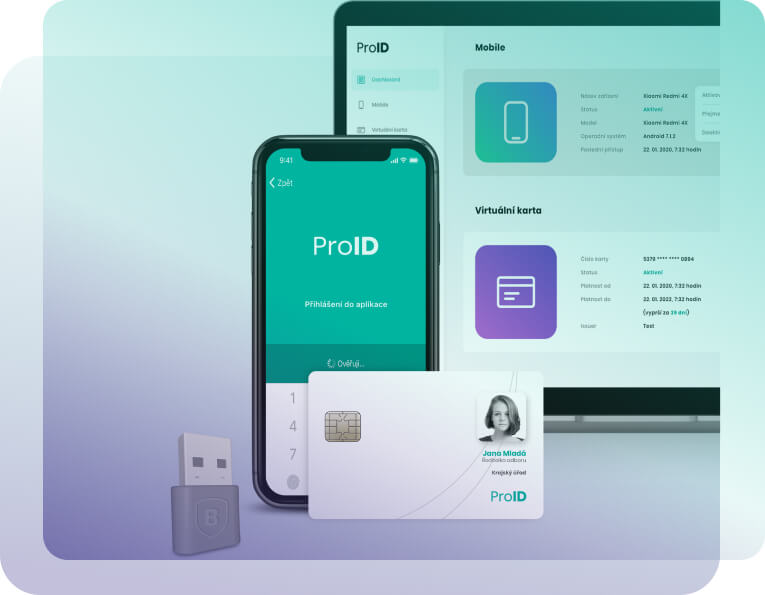 Cybersecurity? The basic condition for growth.
Modern organizations are under double pressure – accelerated digital transformation on the one hand, and significant risks and threats on the other. ProID is a complete platform to help you solve these problems.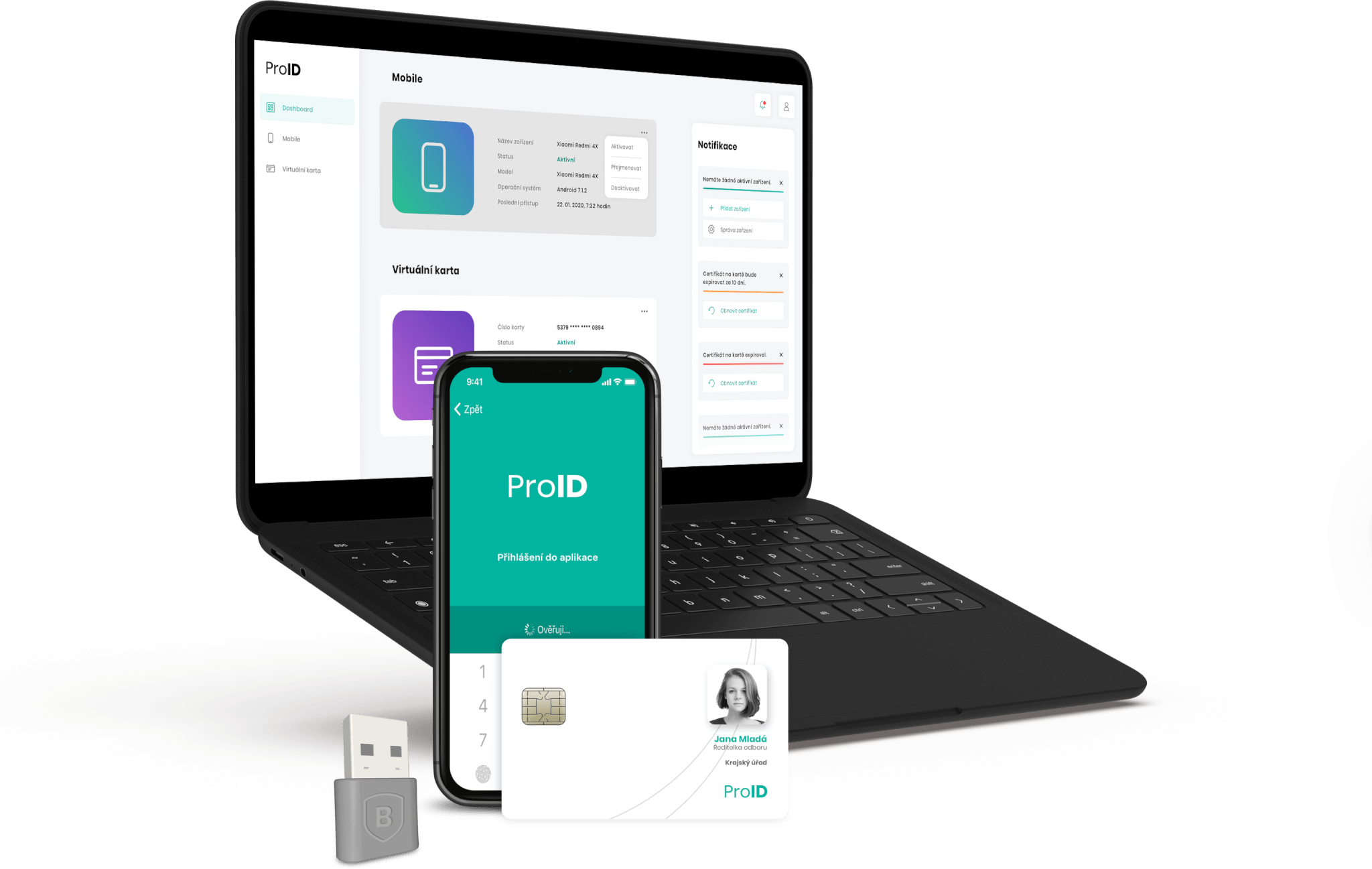 We develop products for secure authentication
The ProID platform secures all processes associated with the digital identity of employees and organizations. We develop tools for secure, two-factor login to computers, corporate systems, VPNs and clouds. Add-on applications offer advanced features for managing authentication tools and technology certificates of organizations.
We supply solutions for electronic signature and electronic seal.
We design and build server solutions for secure handling of cryptographic material (PKI and certification authorities) for digital certificate management. All this both on-premises and in the cloud.

Multi-factor sign-in and signature tools
Digital Certificate Lifecycle Management and PKI
Our approach? One tool for everything.
Don't force your employees to use different tools, complex passwords and deal with regular password recovery. With ProID, you get one solution that covers all your needs.

Are you interested in our solution? Contact us