OpenVPN, RADIUS, and other
Secure login for freelancers or employees in the home office and business trips
Find out more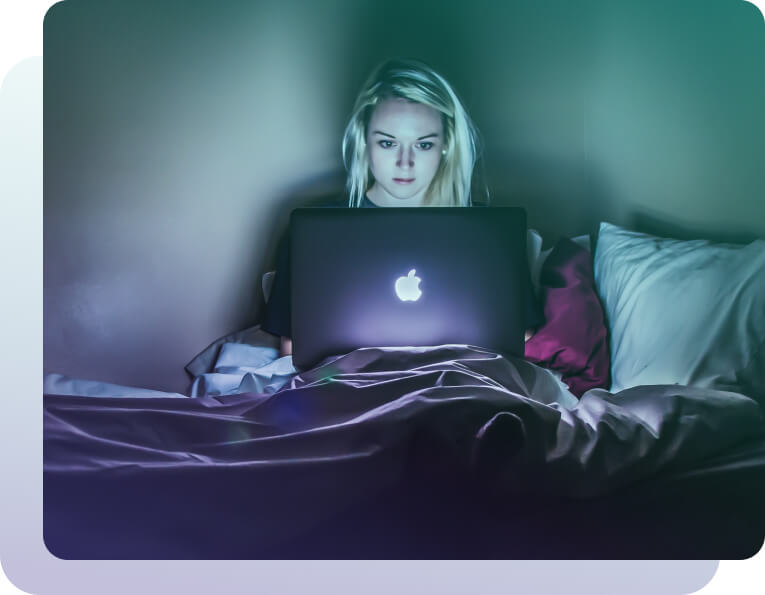 Secure remote work from anywhere
More and more companies are using various forms of remote work. The ability to access an organization's data from anywhere is becoming increasingly important. Most companies solve this by using VPNs. With VPNs, we replace regular login with an encrypted, two-factor authentication username and password.

Passwordless
Our methods allow you to log in securely without having to enter a password.

Security
We use robust cryptographic algorithms to encrypt logins.

Tools
Two-factor authentication is handled by a mobile application, smart card or USB token.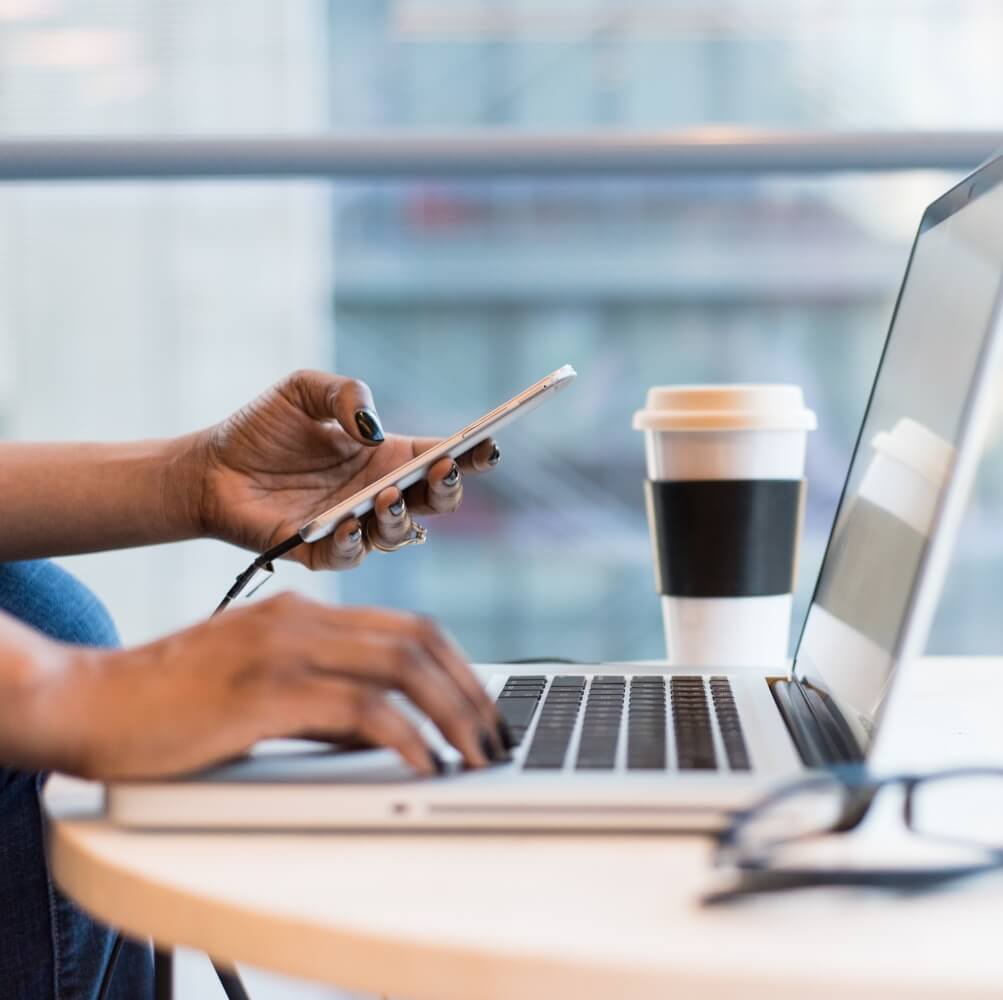 RADIUS protocol for secure remote authentication
RADIUS is a protocol used for remote network access. It is one of the most widely used services for remote authentication, which is used by dozens of third-party applications. It offers extremely high network security because the transaction with the RADIUS server is authenticated using a shared secret that is never sent over a public network.
By connecting ProID to RADIUS, you get the ability to authenticate to dozens of services and applications that support this protocol. Securely, encrypted and simply.
Our solution covers most customer-required scenarios and allows authentication to supported VPNs, network elements, firewalls and admin consoles, such as Cisco VPN, OpenVPN, F5, FW CheckPoint, FW Fortigate and many others.
More secure authentication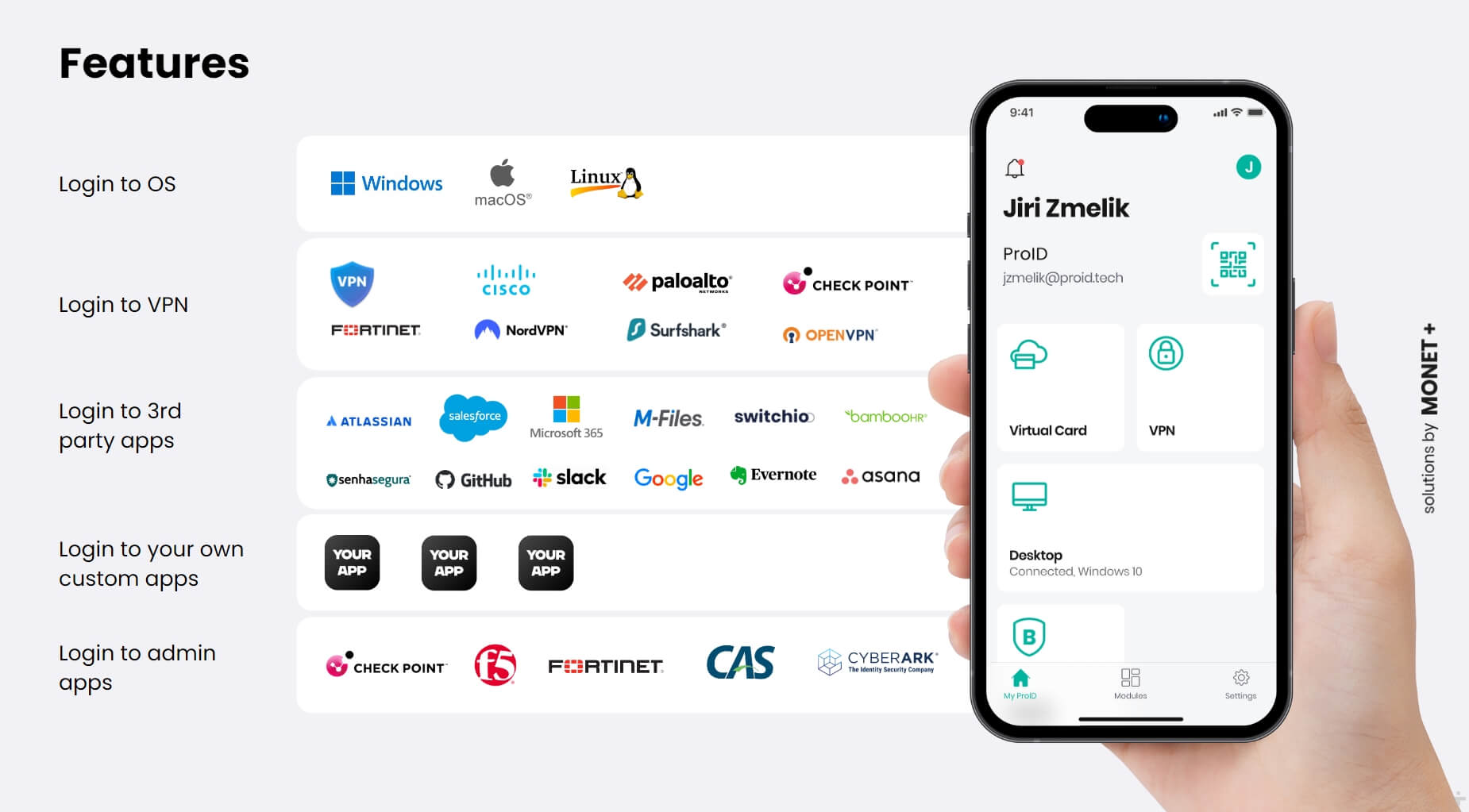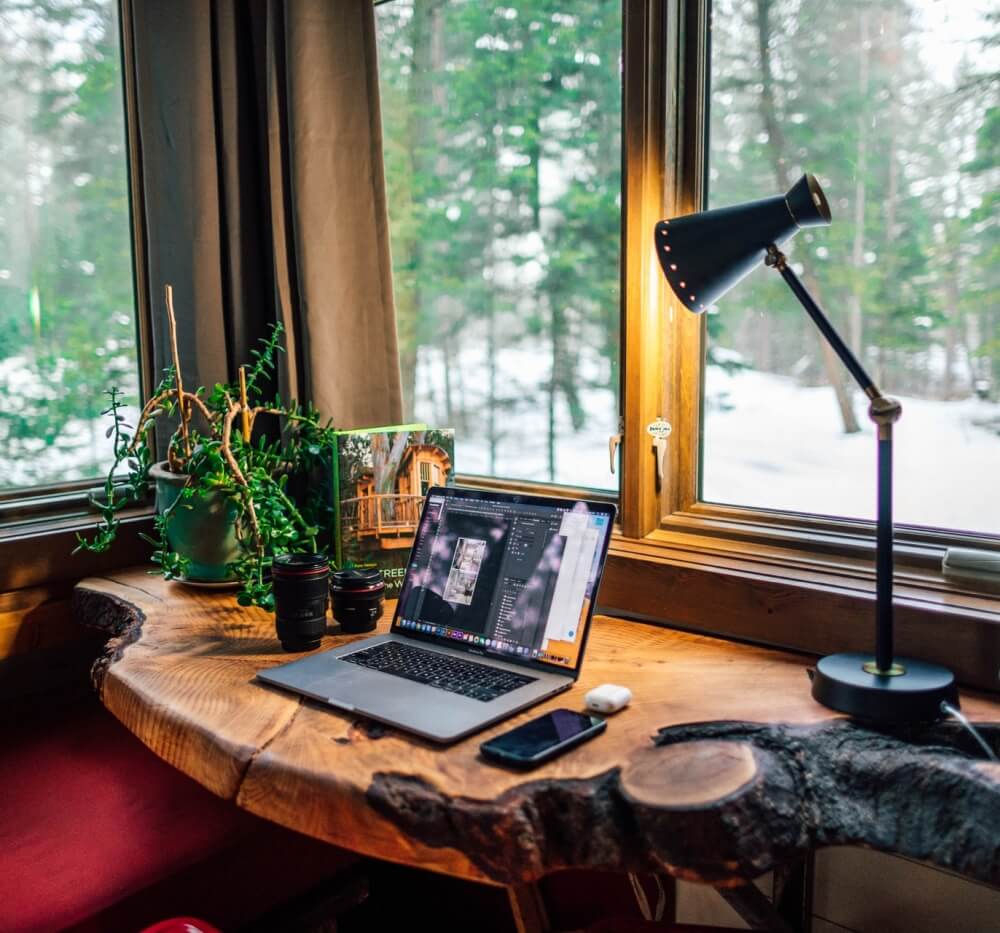 Two-factor login to OpenVPN protocol
OpenVPN can create an encrypted VPN tunnel using a client-server architecture without the need for complex configuration. The connection of OpenVPN with the ProID mobile application significantly increases security and user comfort. Instead of entering a password, a user with the ProID app activated confirms the login to OpenVPN by clicking on the push notification on their mobile phone. This push notification supports biometrics (fingerprint, face scan) or PIN. In addition to push notifications, it is also possible to generate your own OTP (One Time Password) or send an SMS with a password.
Encrypted connection to OpenVPN is also supported by our other tools – smart cards and USB tokens.
Are you interested in our solution? Contact us