Industry-specific solutions
Portfolio for Trust Service Providers (TSP)
Discover our solution, tailored to the needs of your organisation.
Find out more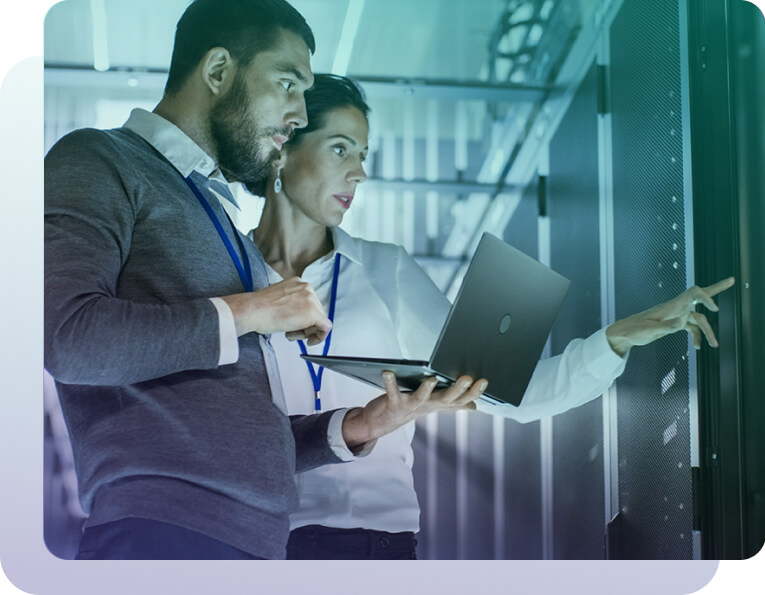 Protect your organisation and offer new services to your customers.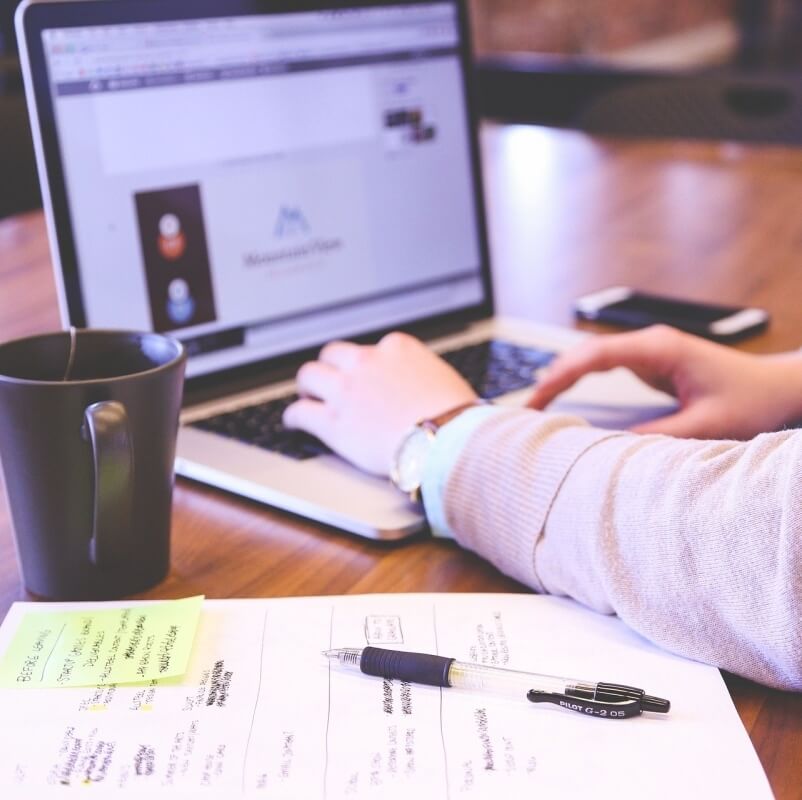 Qualified Remote signing, Time stamping and Sealing solution
Qualified electronic signature of documents
from anywhere (according to eIDAS regulation. No need to operate with locally stored certificates and signature keys)
Qualified electronic seal
from anywhere (similar to e-signature for legal entities)
Qualified timestamp
(provable creation of a document in time, proves the specific time of creation of a document, e.g. accounting documents, etc.)
Integration with existing third-party applications
(Document Management System (DMS), File Service, CRM, etc.)
Implementing organization can become a provider of electronic signature and e-seal
For subordinate or external entities
ProID Remote Signing ecosystem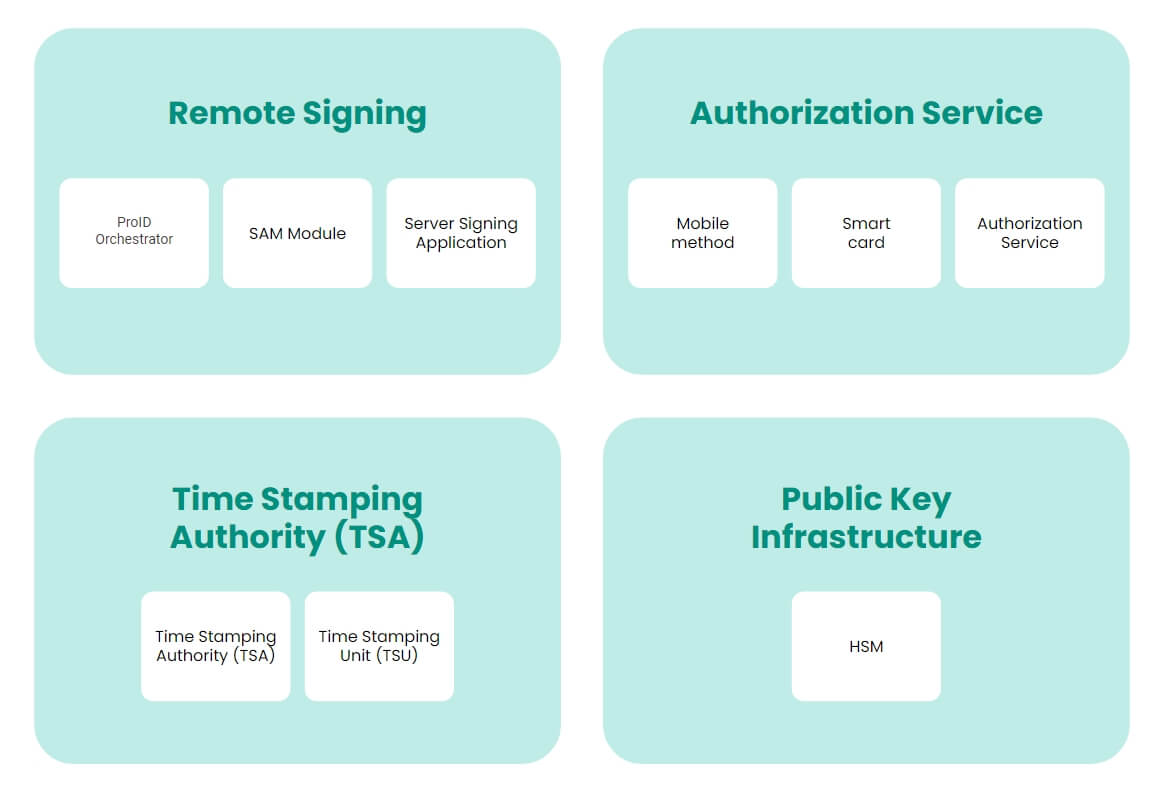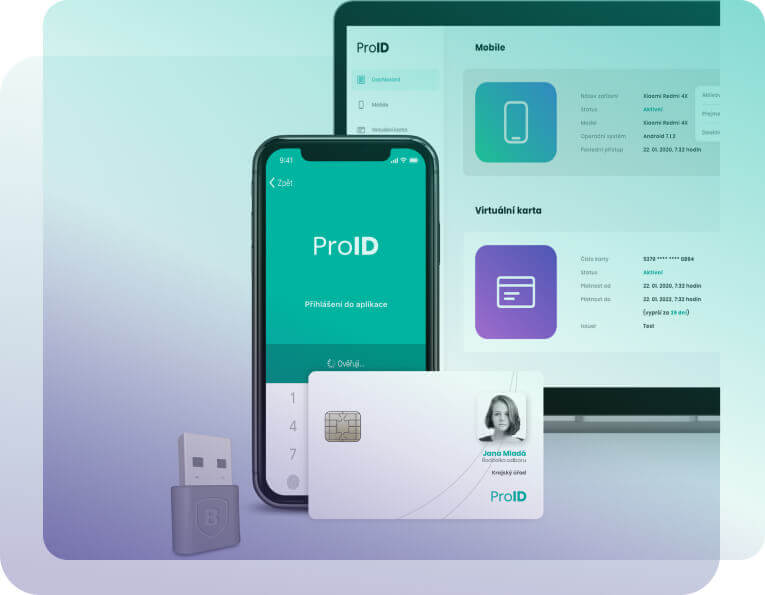 QSCD devices for identity verification and multi-factor authentication
The introduction of tools for secure, multi-factor login into the employee's business systems and computers is required by a number of regulations and industry standards.
We develop "Digital keys" to corporate systems, computers and VPNs with the possibility of combining. These are ProID smart cards, USB token and ProID Mobile mobile application. The basic features of all products are reliability, absolute security, simple operation and a pleasant user environment.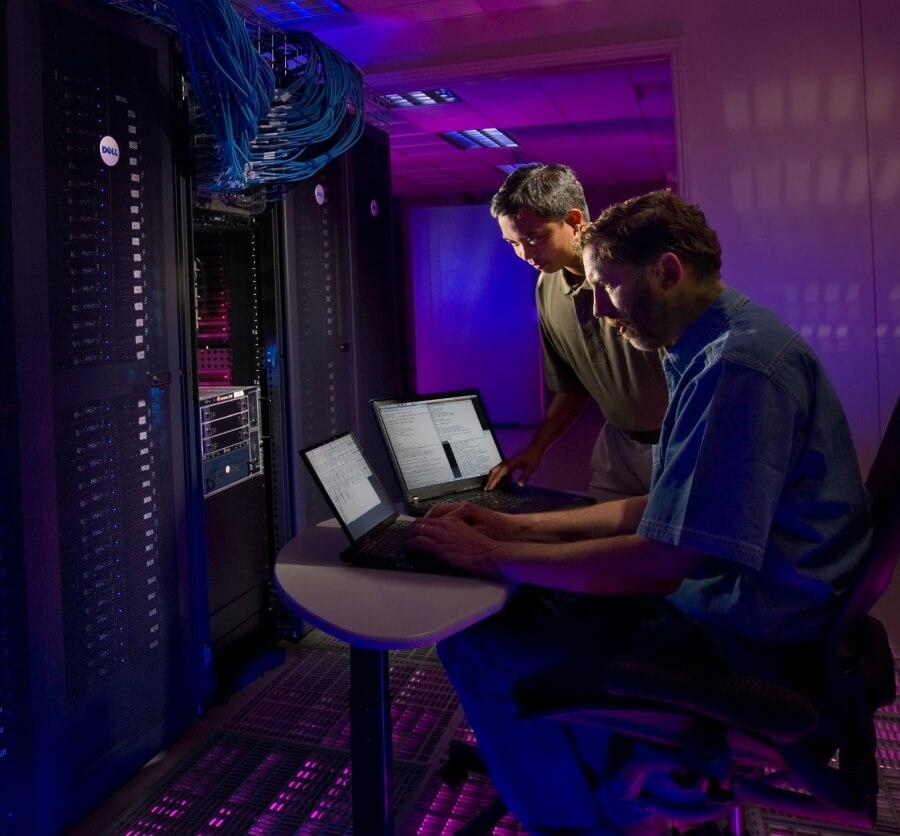 Building domain PKI and certification authorities
We provide all services related to the construction of domain PKI. We make revisions and assessments of the current state, design of modifications and their complete delivery.
At the same time, we provide application support and setup of certification authorities, including their hierarchy. Our services also include the delivery of complete documentation.
We develop modules for life cycle management of digital certificates and cryptographic keys.
Delivery and installation of HSM modules
HSM modules (Hardware Security Module) are a hardware part of the PKI infrastructure. They ensure the protection of all sensitive company data, especially certification authorities, cryptographic keys or system SSL cretificates. We install and sell these modules.
We can not only deliver and configure these devices, but also connect them to your organization's ecosystem and PKI infrastructure.
Free brochure
Protecting your organization's infrastructure with PKI and building Certification Authorities
Download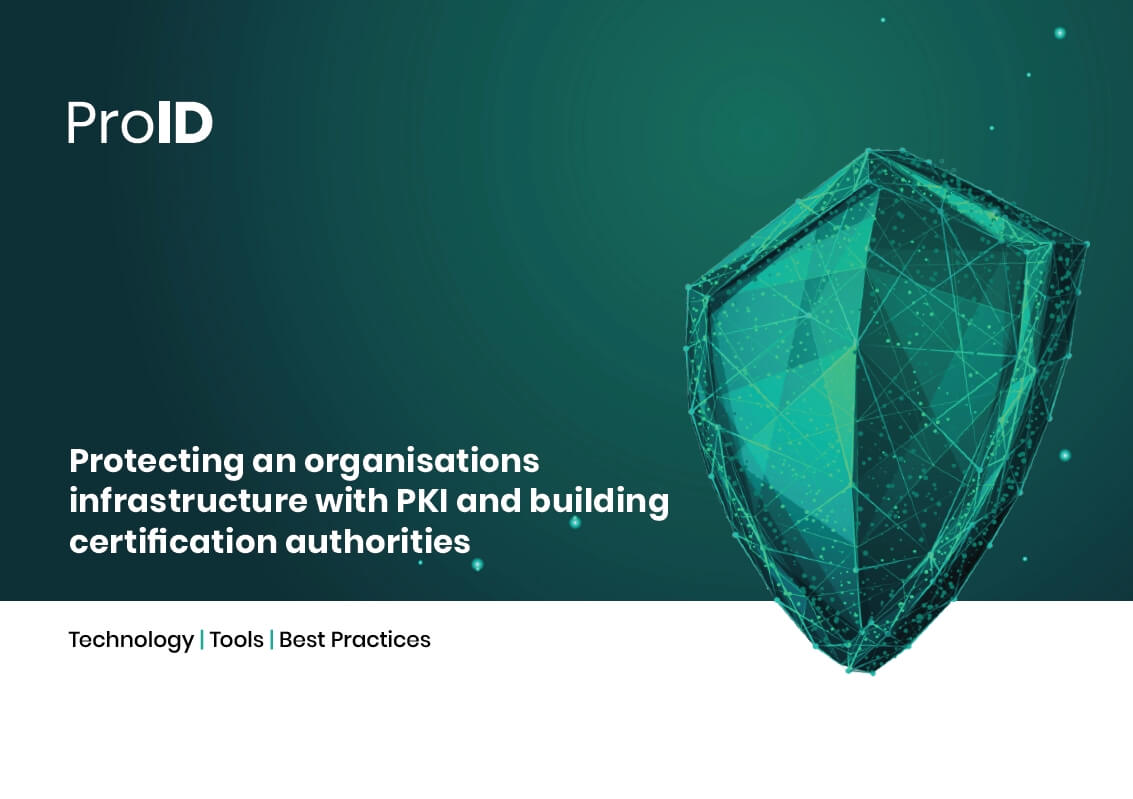 Why work with us?
ProID (solutions by MONET+) in numbers

Are you interested in our solution? Contact us