ProID Mobile
Authentication via smartphone
Login to computers and multifactor authentication via mobile devices. A cutting edge method: for solving employee identity with easy administration.
Learn more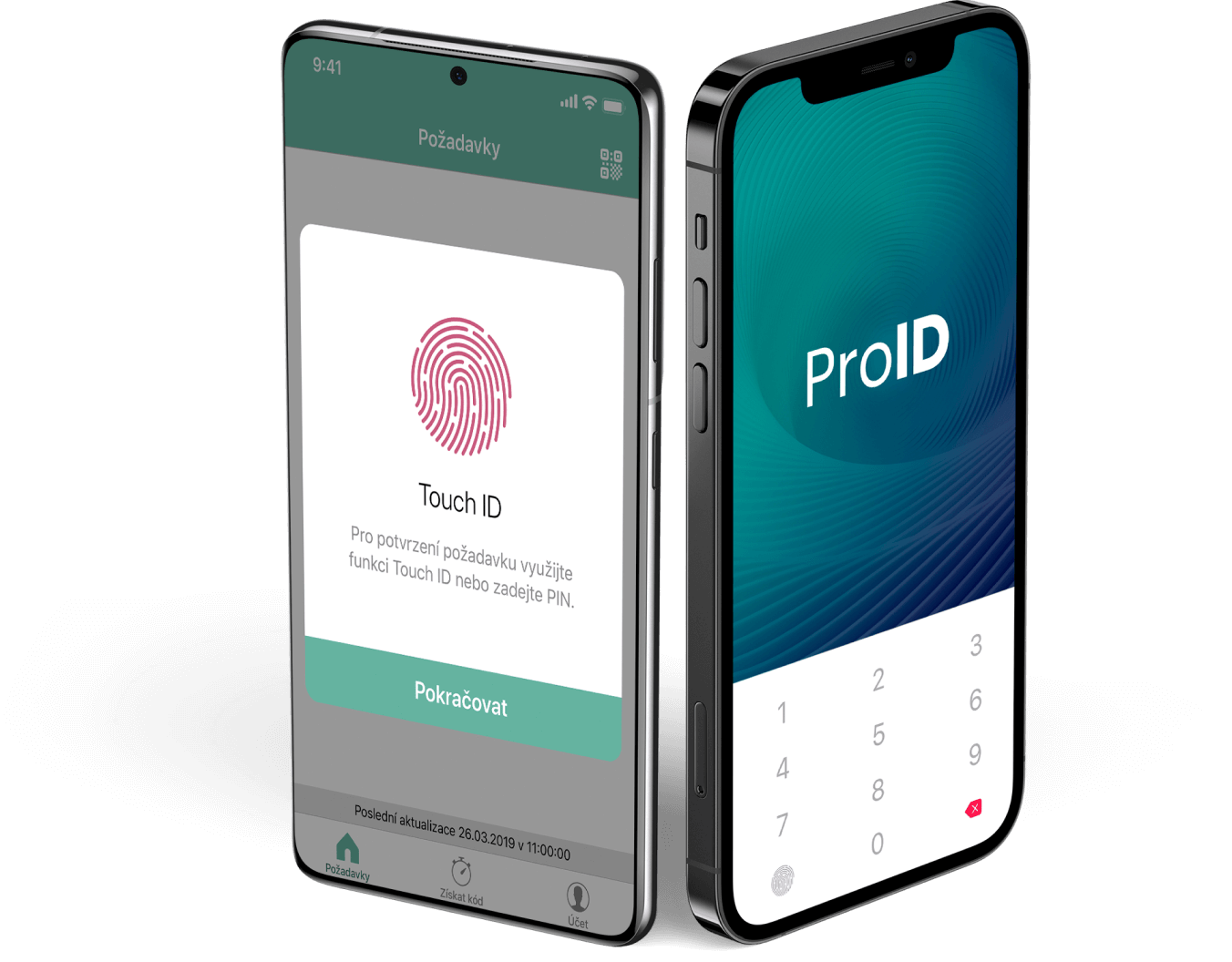 Convenient contactless logins
to computers and systems via mobile
One PIN, Face ID or fingerprint. Secure two-factor login to systems and electronic services that is always available to everyone, everywhere.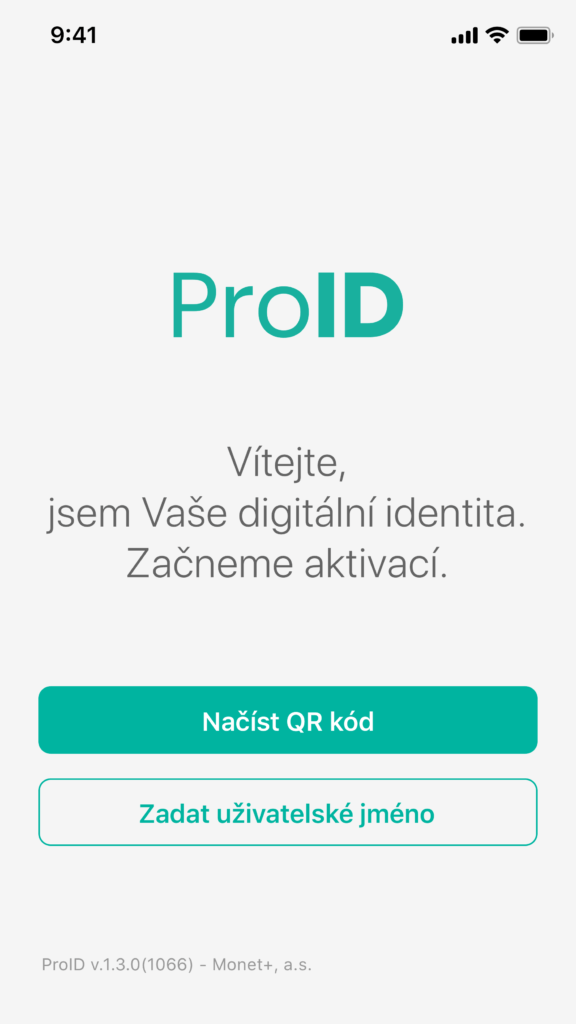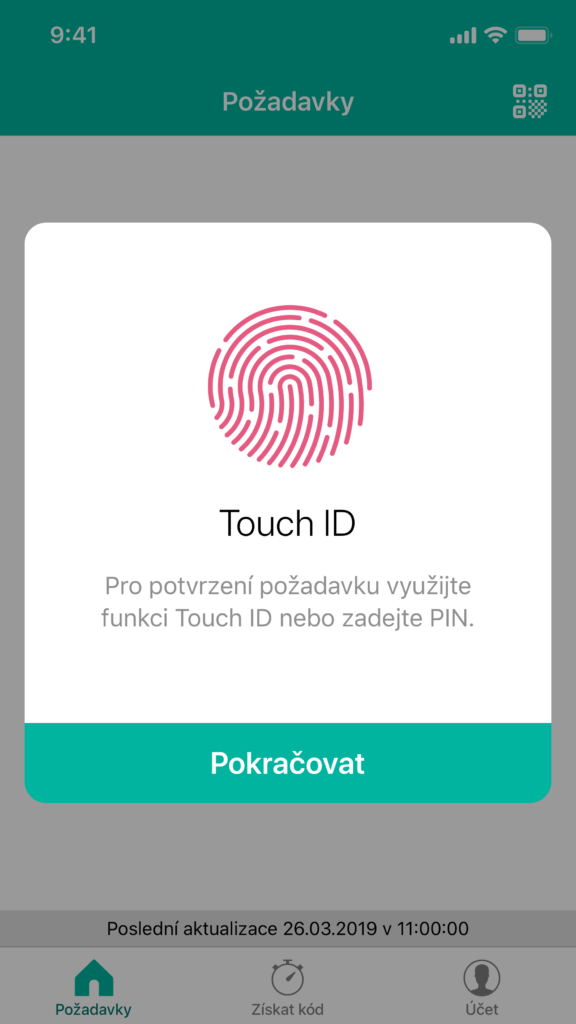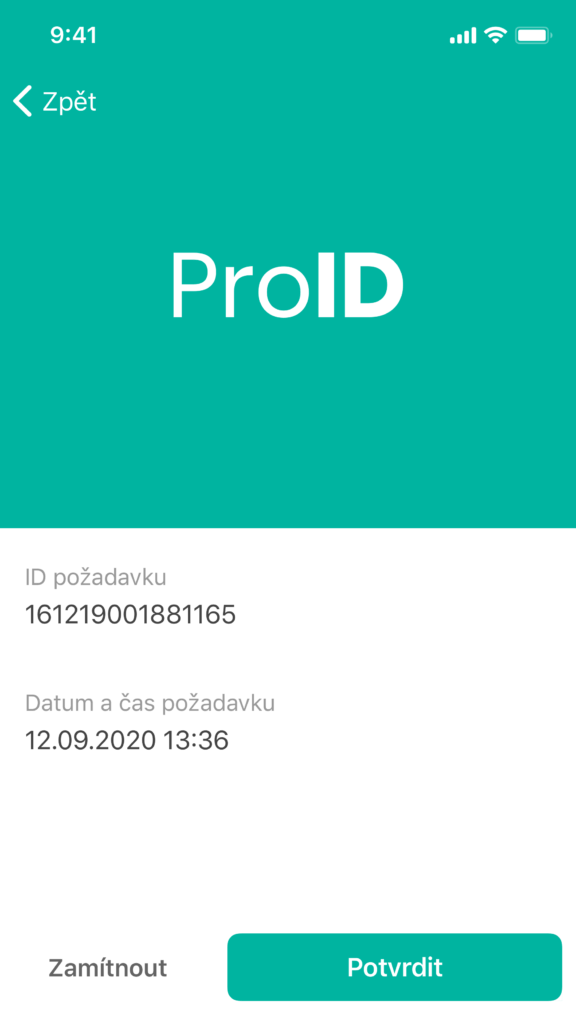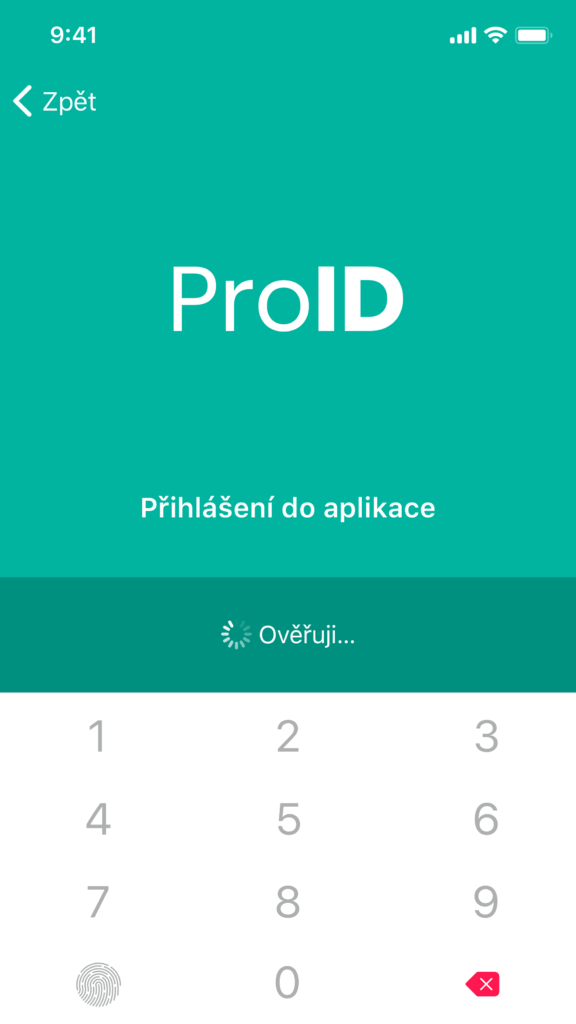 ProID Mobile is a state-of-the art solution for secure employee identity and computer and system logins.

Allows for two-factor authentication and Smart Card Logon to VPNs or clouds – it functions like a smart card.


The ProID Portal interface for managing paired devices allows for easy user authentication and certificates setup.
How does ProID Mobile work?
ProID Mobile is an authentication method that uses external storage of certificates with keys. A mobile telephone with the installed application is used here as a log-in tool.
This has many advantages, mainly for frequent users. While a card can be forgotten or lost, everyone always has their mobile phone handy.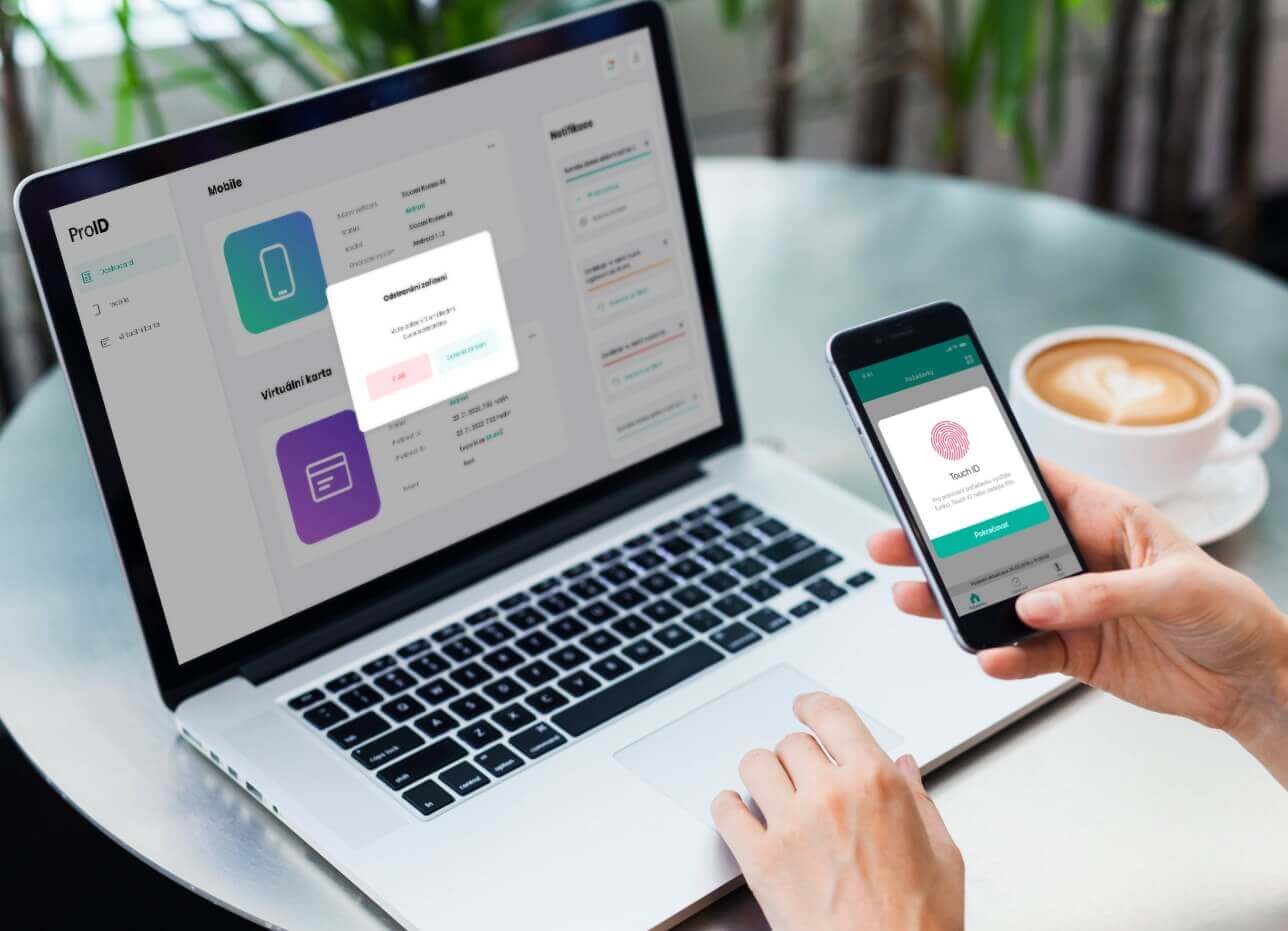 Modern two-factor authentication via mobile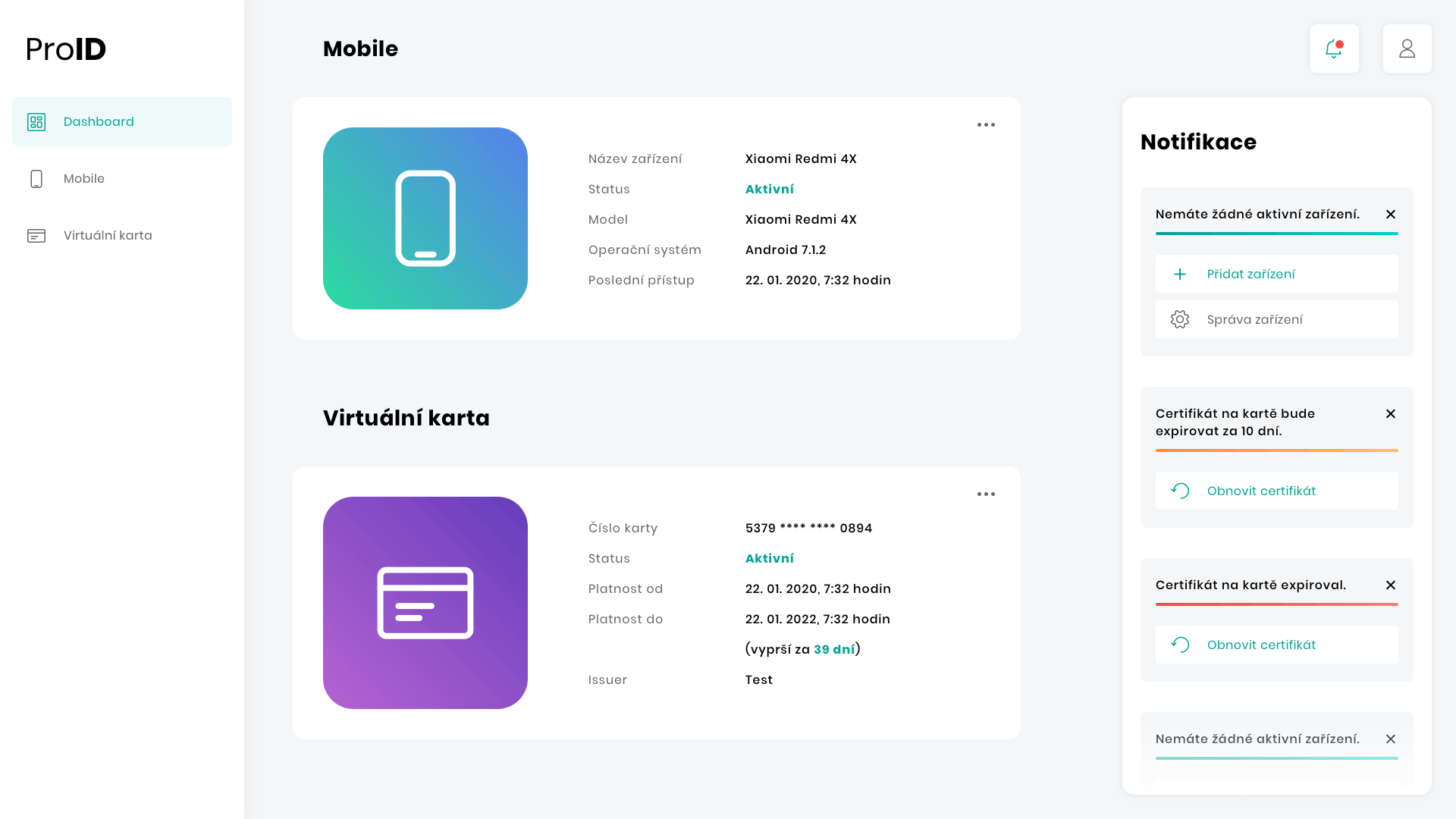 ProID Portal – Complete authorization and function administration
ProID Mobile is not just an application, but a complete administrator interface. It makes it easy to set up various authorizations for specific users, certificates, encryption or connection between devices and systems. Whether it's mobile application users or system admins, everyone will find a suitable solution.
Get a quote
Complex tools for secure workforce identity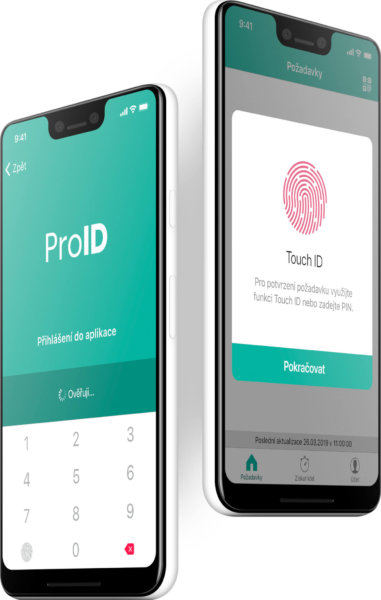 The mobile application is fully integrated within our ProID platform.
This allows you to use and combine other authentication methods – the mobile application or Bittron for management, and smart cards for employees.
You can also make use of the whole suite of modules from the ProID Module family, which manages and automates the certificate and user life cycle.
All of this can be accompanied with a comprehensive PKI infrastructure layer and certification authorities with the ProID Domain solution.
Get a quote