Multifunctional card for secure employee identity, space protection, electronic signature and two-factor authentication in one solution.
Read more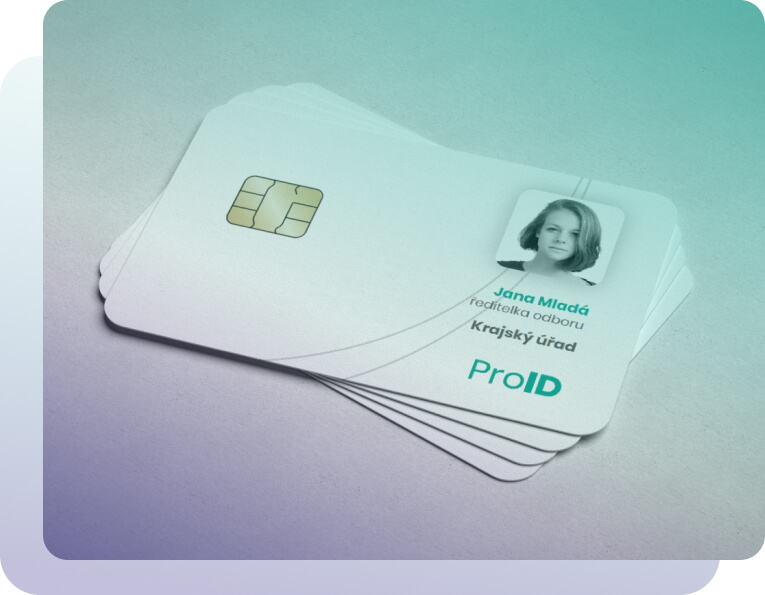 A smart card that meets the needs of any organization
Smart cards are a proven tool for ensuring a secure digital identity of an employee. Our added value is the extension applications and the possibility of arbitrary personalization.

Electronic signature
They enable the creation of qualified electronic signatures in accordance with applicable EU legislation and regulations.

Identity
They can serve as identity cards and at the same time be a tool for two-factor authentication.

Certificate management
We develop modules for the management of digital certificates stored in the card, which does not involve a complicated operation.
Types of smart cards offered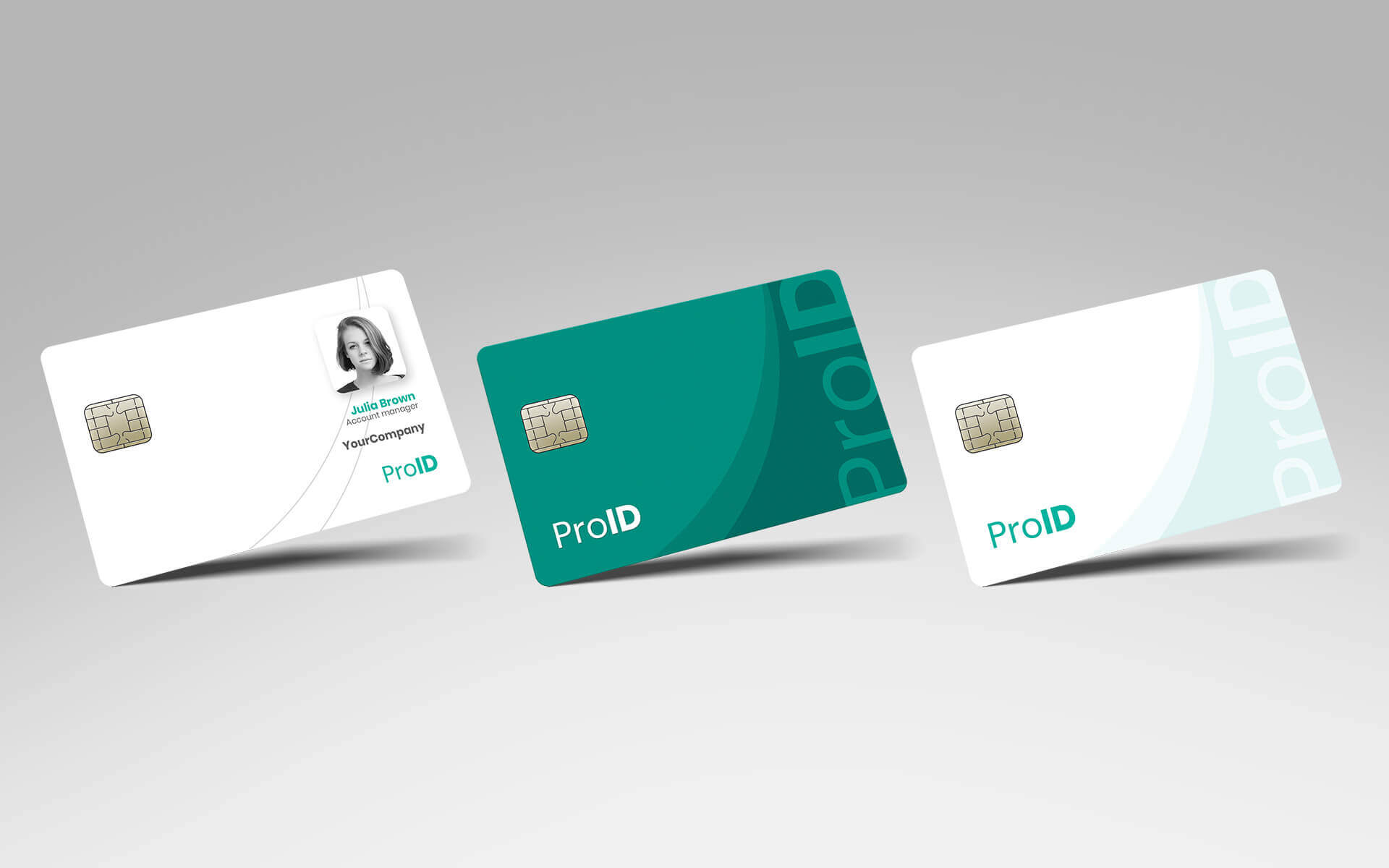 ProID+Q smart cards – these cards are equipped with a certified QSCD chip and allow you to create a qualified electronic signature according to eIDAS.
ProID QSeal is a smart card designed to create a qualified electronic seal and batch sealing directly on the server.
Multifunctional ProID+ chip cards are contactless cards that allow you to manage the digital identity of employees (security of entrances, control of devices, connection to meal voucher or attendance systems, etc.).
Get a quote
Comparison of ProID+, ProID+Q and ProID QSeal smart cards
ProID+Q v2 chip cards contain the latest MD940 chip with certification until 06/2028.
| | | | |
| --- | --- | --- | --- |
| Feature | ProID+Q | ProID+ | ProID QSeal |
| strong two-factor authentication | yes | yes | no |
| electronic signature | yes | yes | no |
| secure storage of cryptographic keys on the chip | yes | yes | yes |
| smart card or token option | yes | yes | yes |
| wireless mobile solution | yes | yes | no |
| third-party certificate storage | yes | yes | yes |
| automatic certificate renewal | yes | yes | no |
| integration with RFID applications (access, printing, catering) | yes | yes | no |
| graphic card personalisation | yes | yes | no |
| card/token recycling option | yes | yes | no |
| setting specific security policies | no | yes | no |
| card/token is a certified qualified device (QSCD) | yes | no | yes |
| qualified electronic signature (eIDAS compliant) | yes | no | no |
| qualified electronic seal (eIDAS compliant) | no | no | yes |
Use ProID smart cards within your organization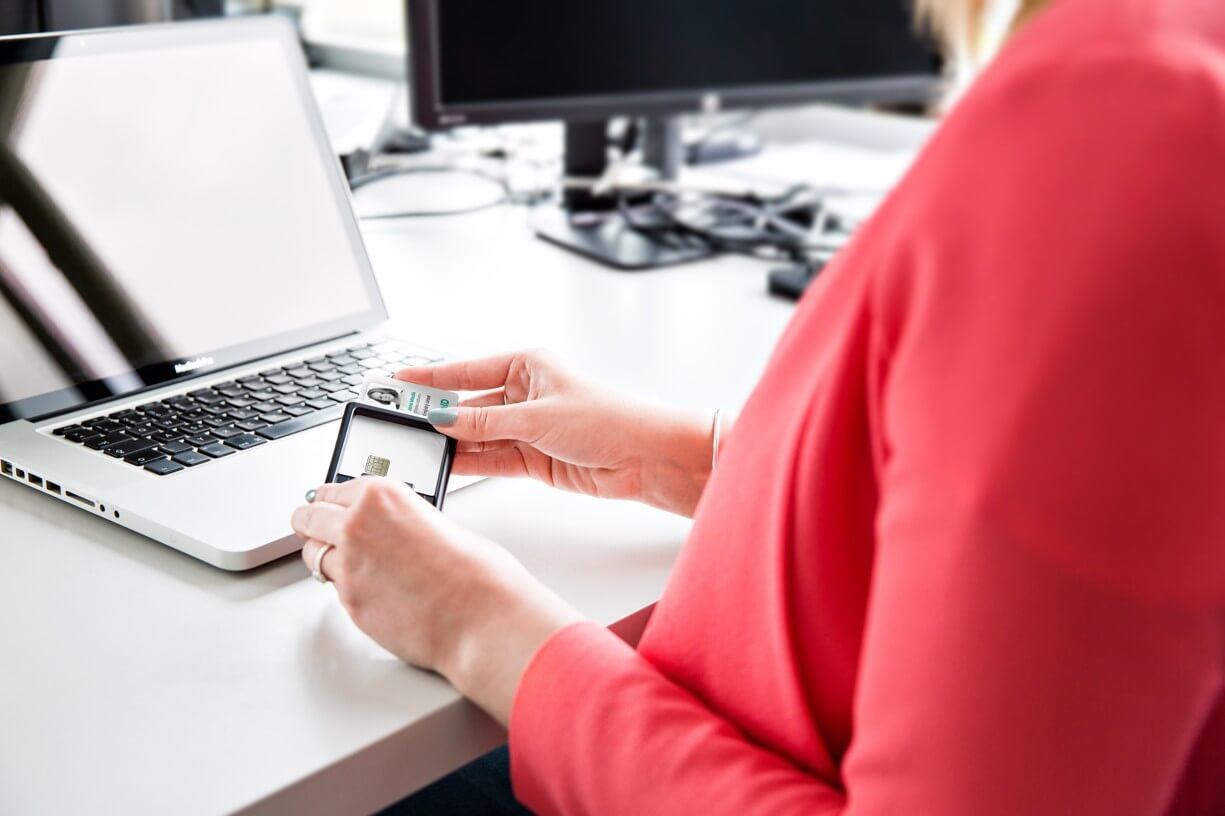 They create a qualified electronic signature according to the eIDAS regulation and all related legislation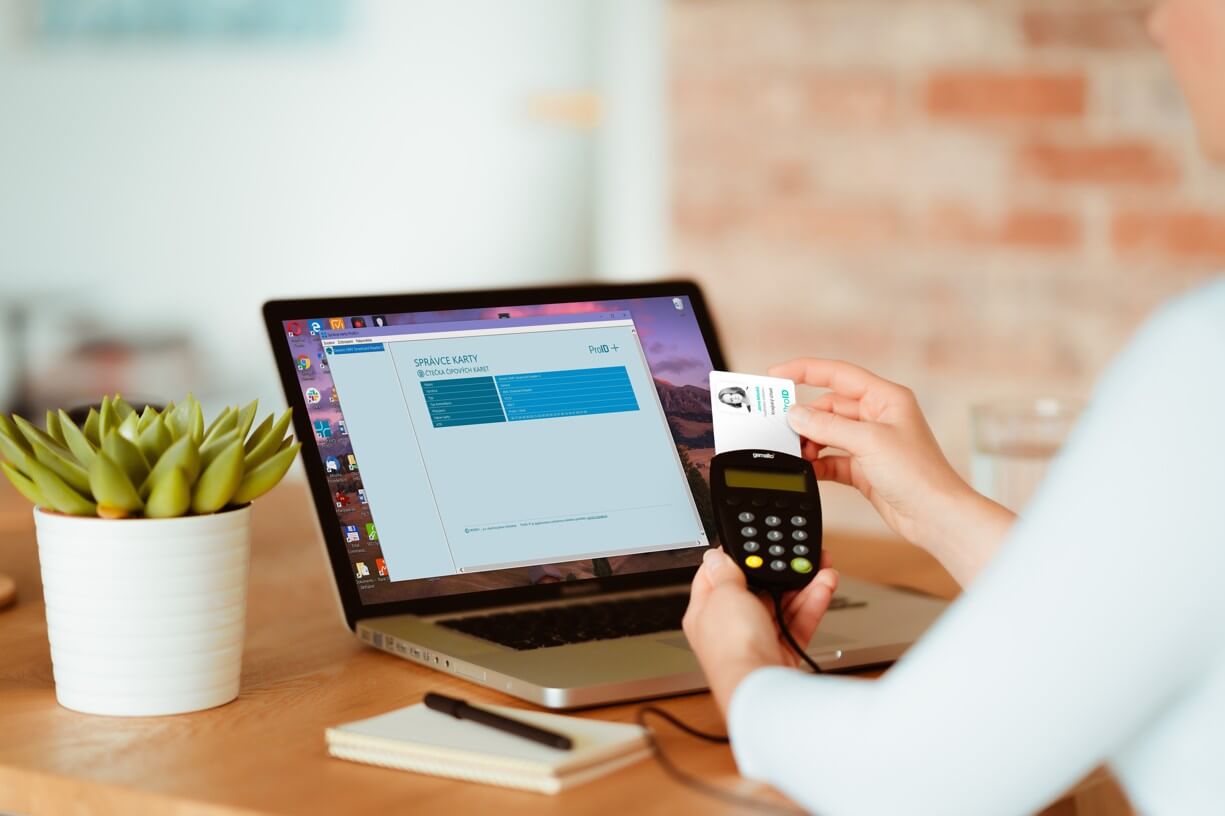 They are the basis for two-factor authentication to information systems and databases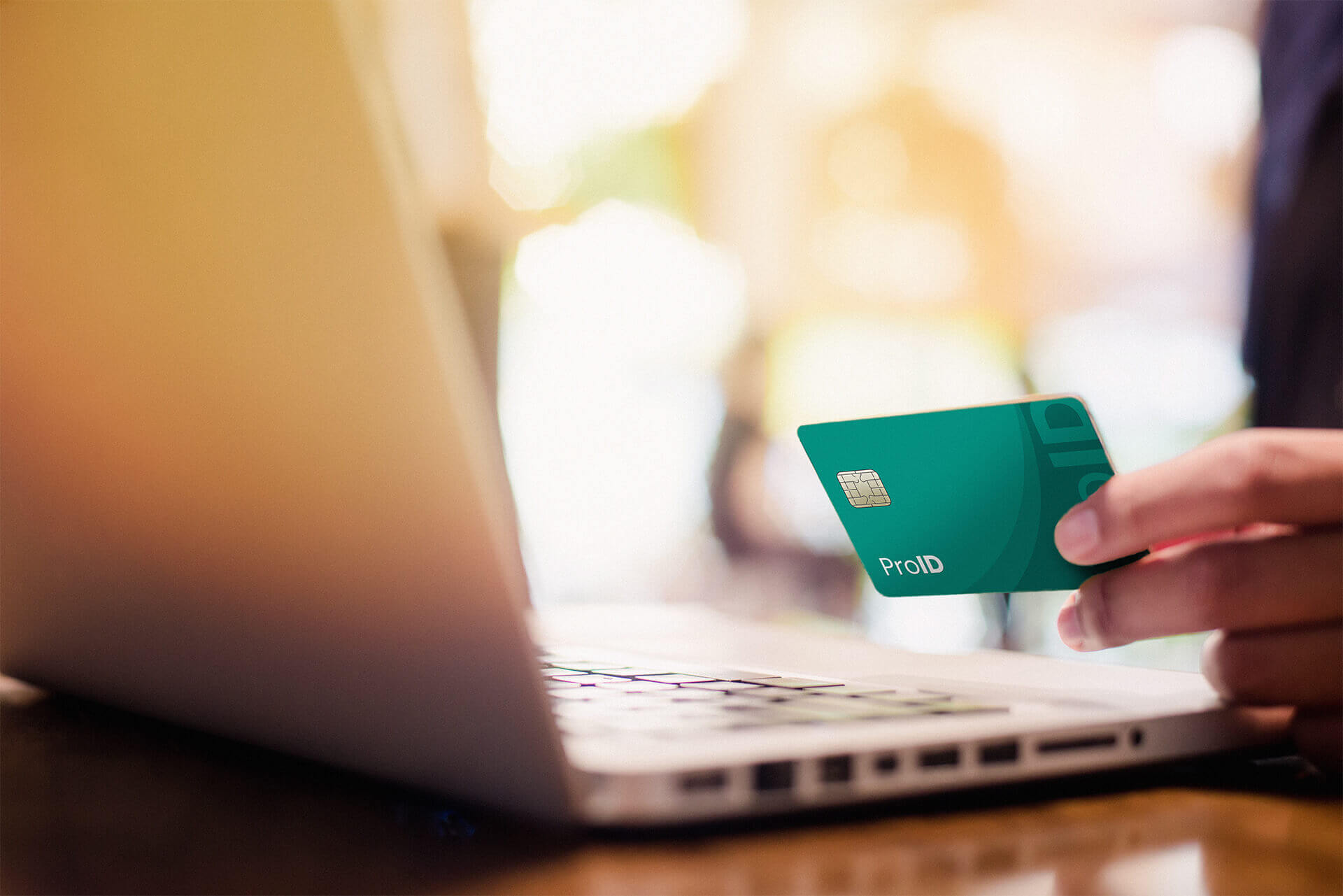 Securely store certificates for VPN access (secure work from home)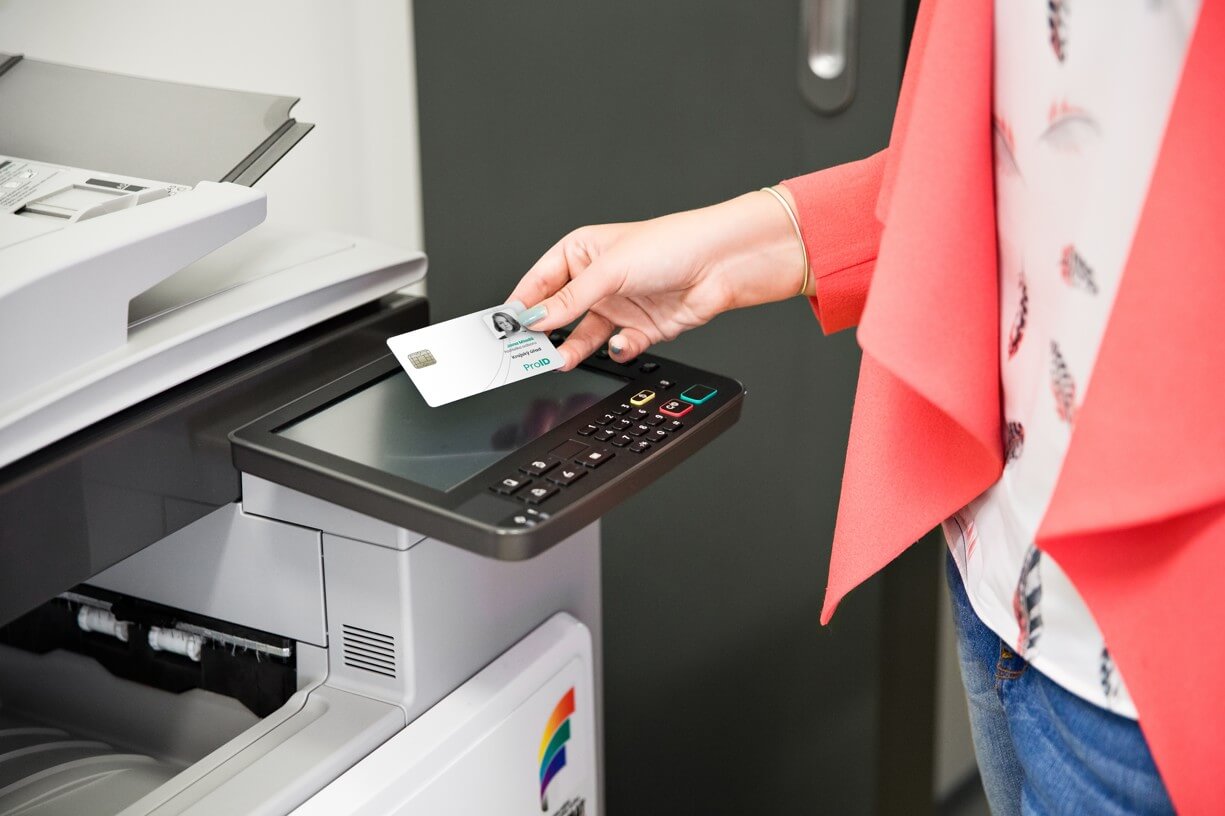 They enable control of office devices and other contactless functions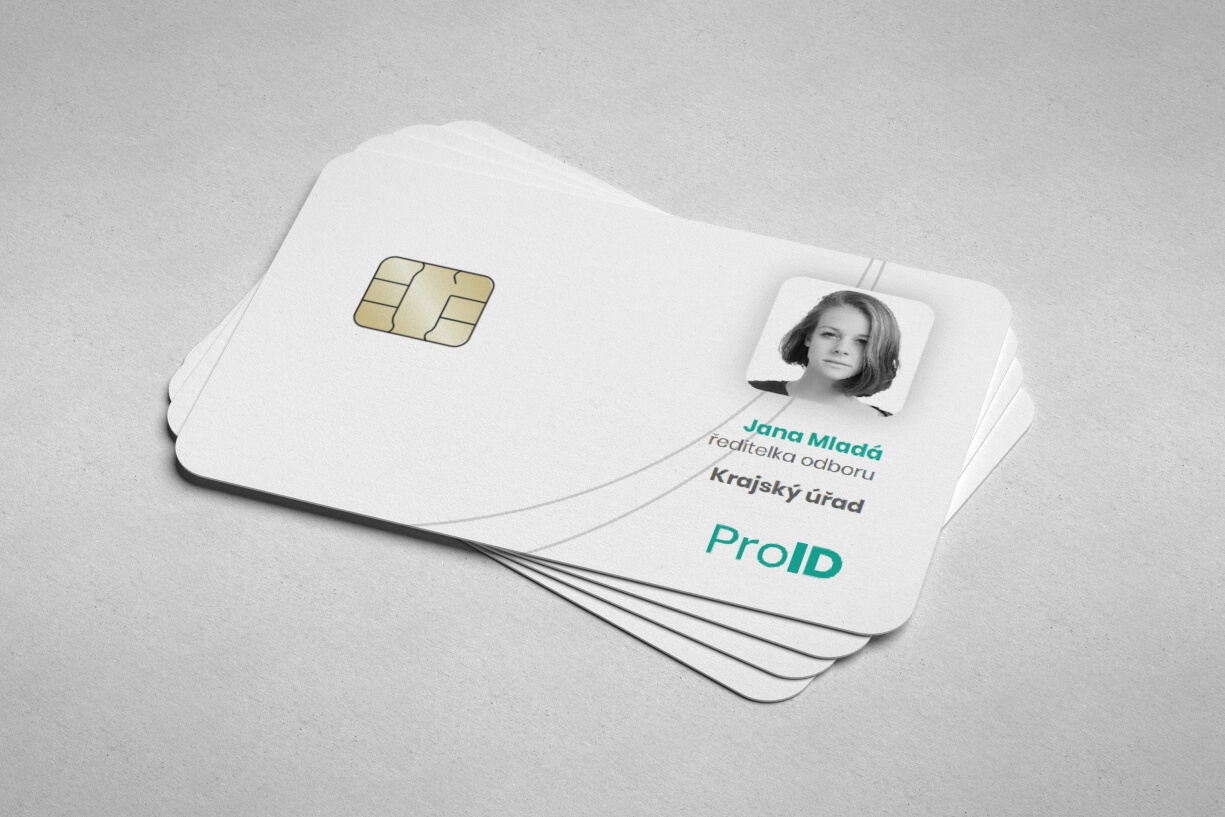 They have an area for personalised printing of your design or service card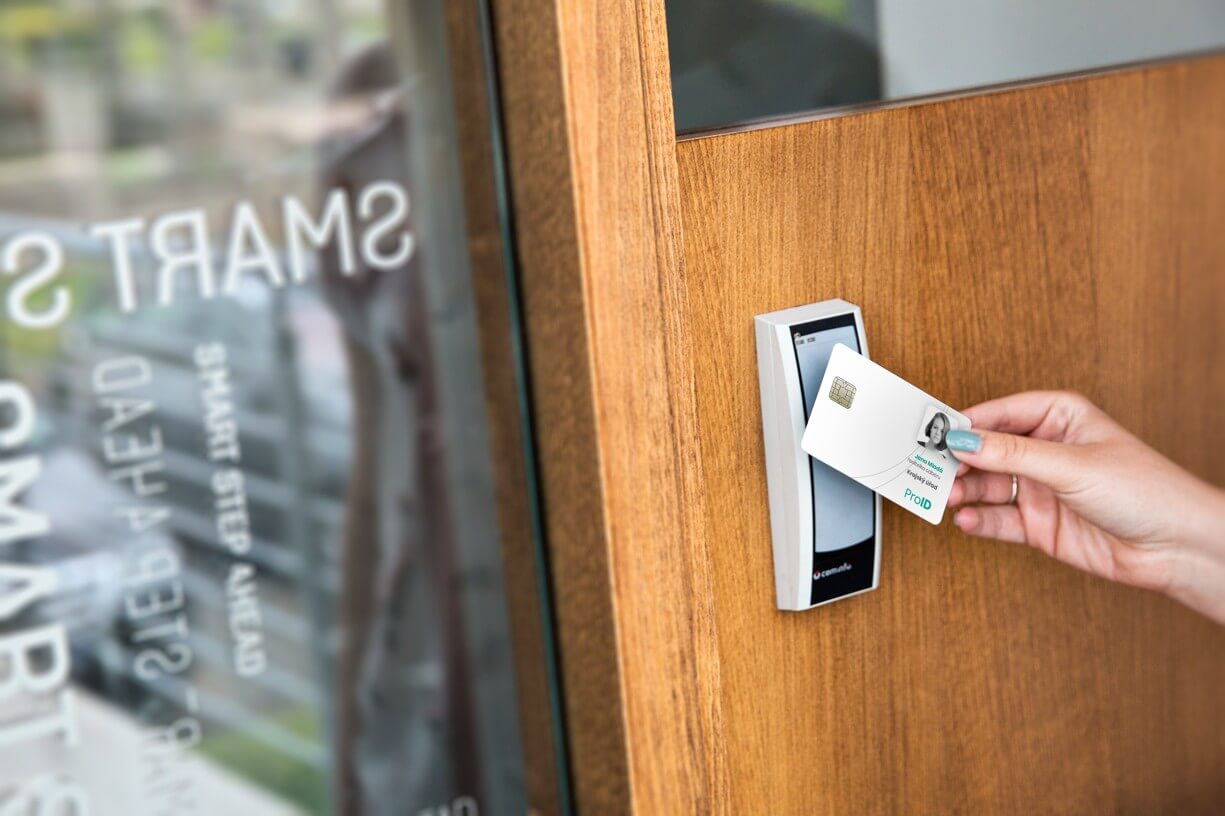 They allow contactless functions for entry, catering or refuelling and are a visual proof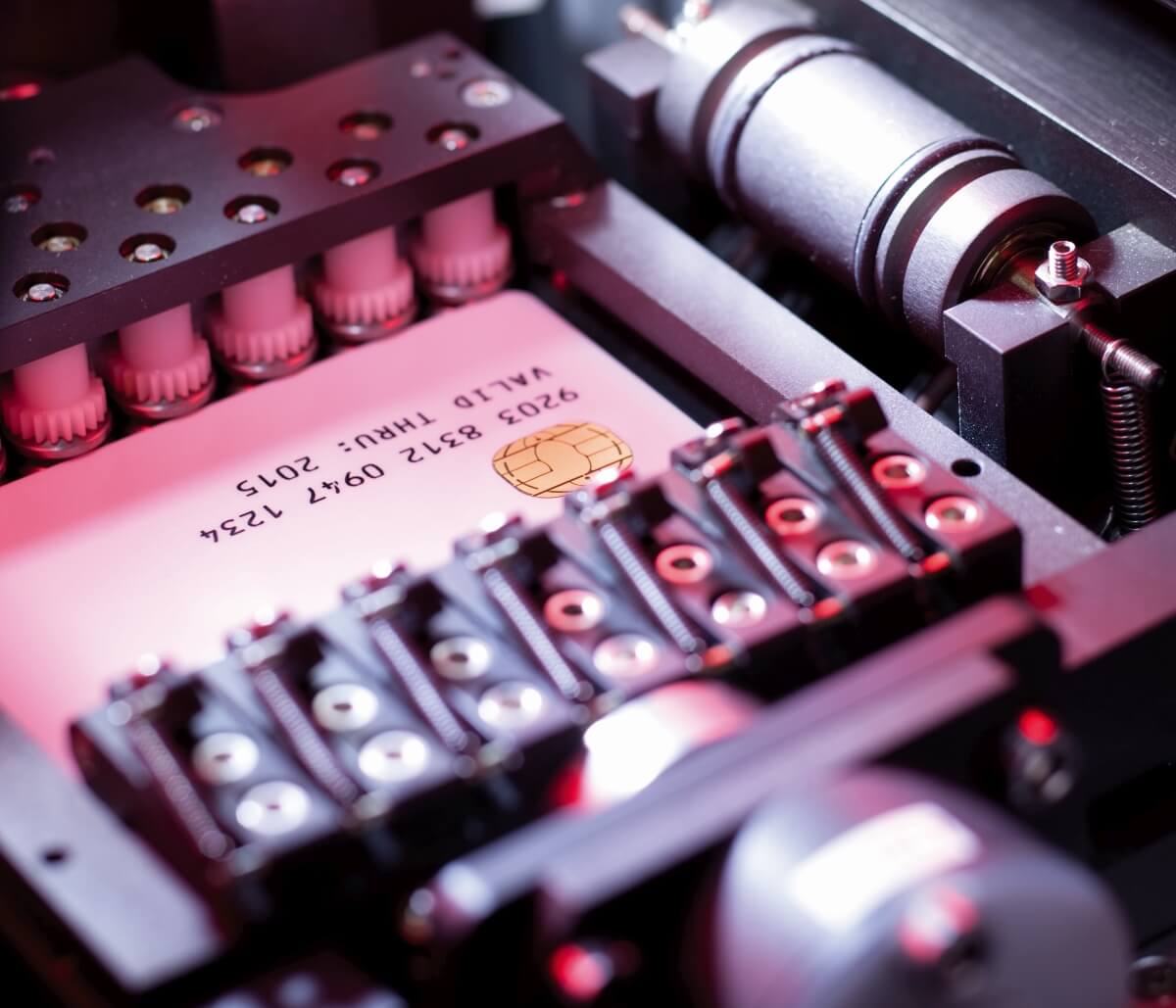 Added value to smart cards ProID
Production and personalization of cards according to your wishes
Supply of chip card readers and other HW components
Delivery of add-on modules for user and certificate lifecycle management
Ensure compatibility with your systems
Securely distribute cards within your organization
Customer Service and Product Development
Get a quote
Are you interested in our solution? Contact us