A multifunctional card for secure employee identity, workspace security, electronic signature and two-factor authentication, all in one solution.
Learn more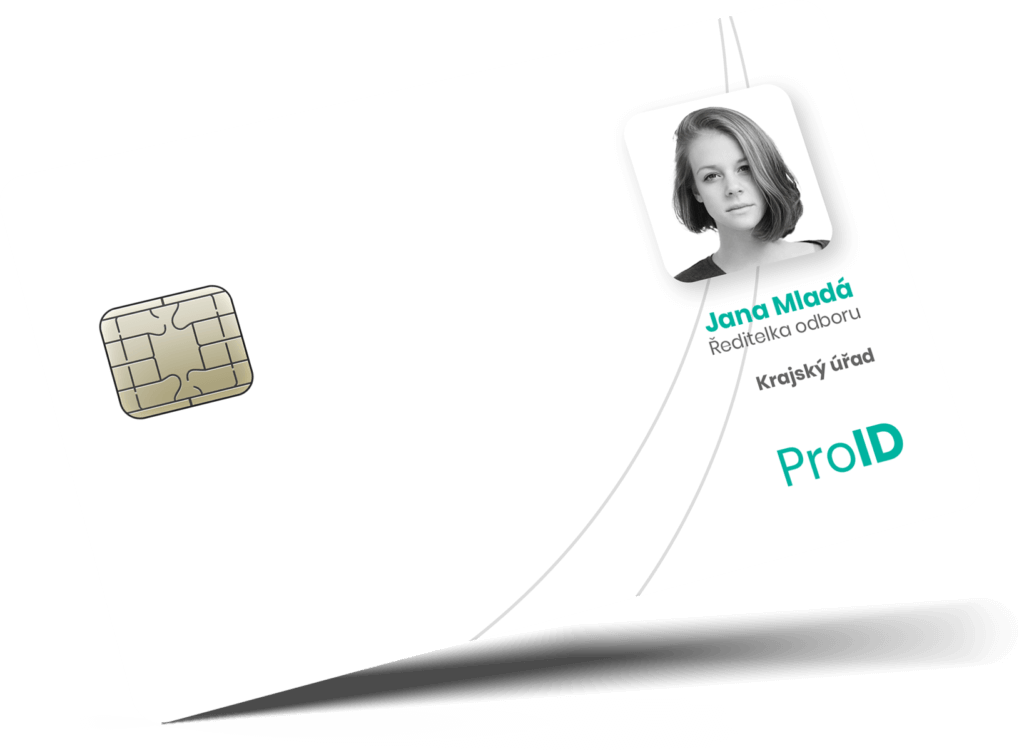 A smart card that will meet the demands of any modern office, enterprise or hospital
ProID smart cards are our primary tool to provide secure employee identity. Our main added values are the add-on applications for administrators and the full compatibility with the ProID Domain.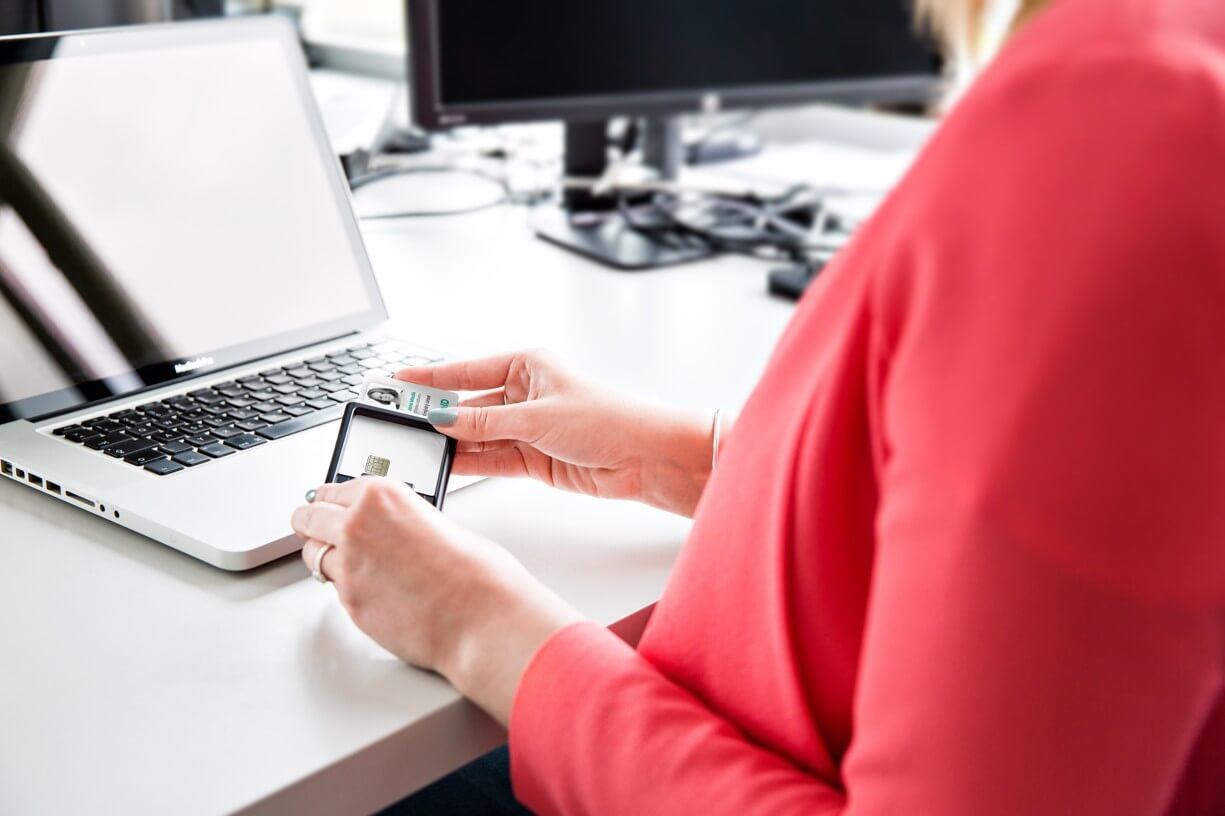 Qualified electronic signature creation according to the eIDAS regulation while fulfilling all related legislation.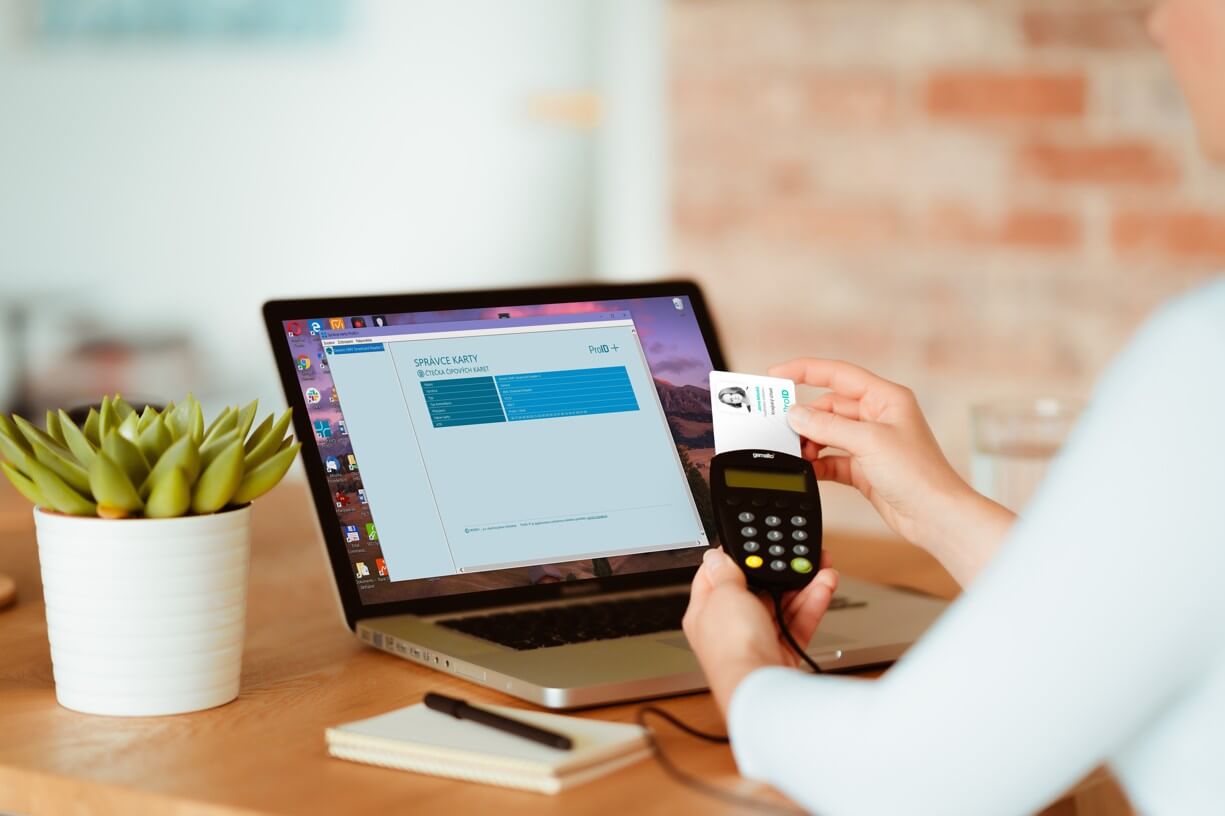 The basis for two-factor authentication for information systems and databases.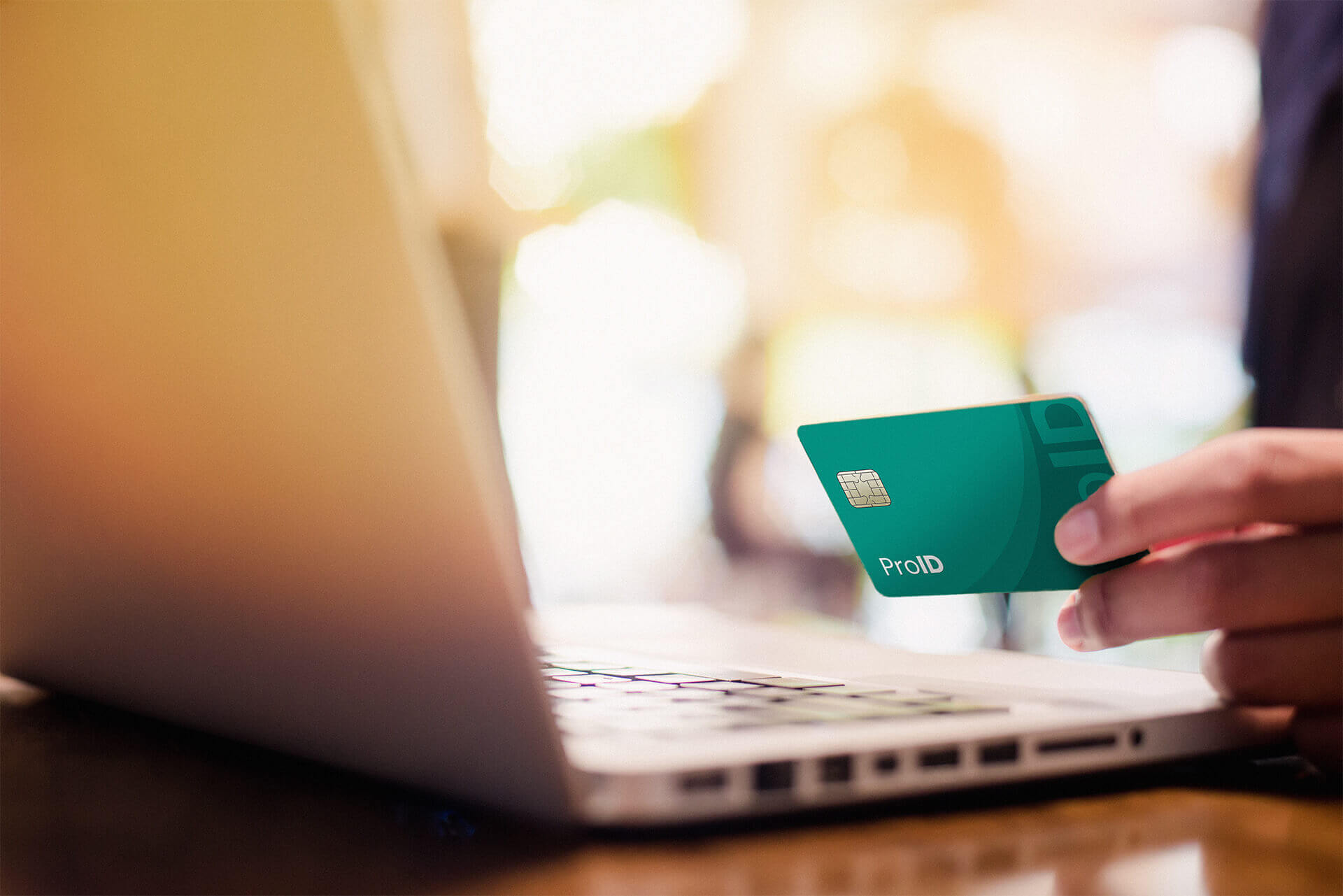 Secure certificate storage for access to VPNs (secure work from home).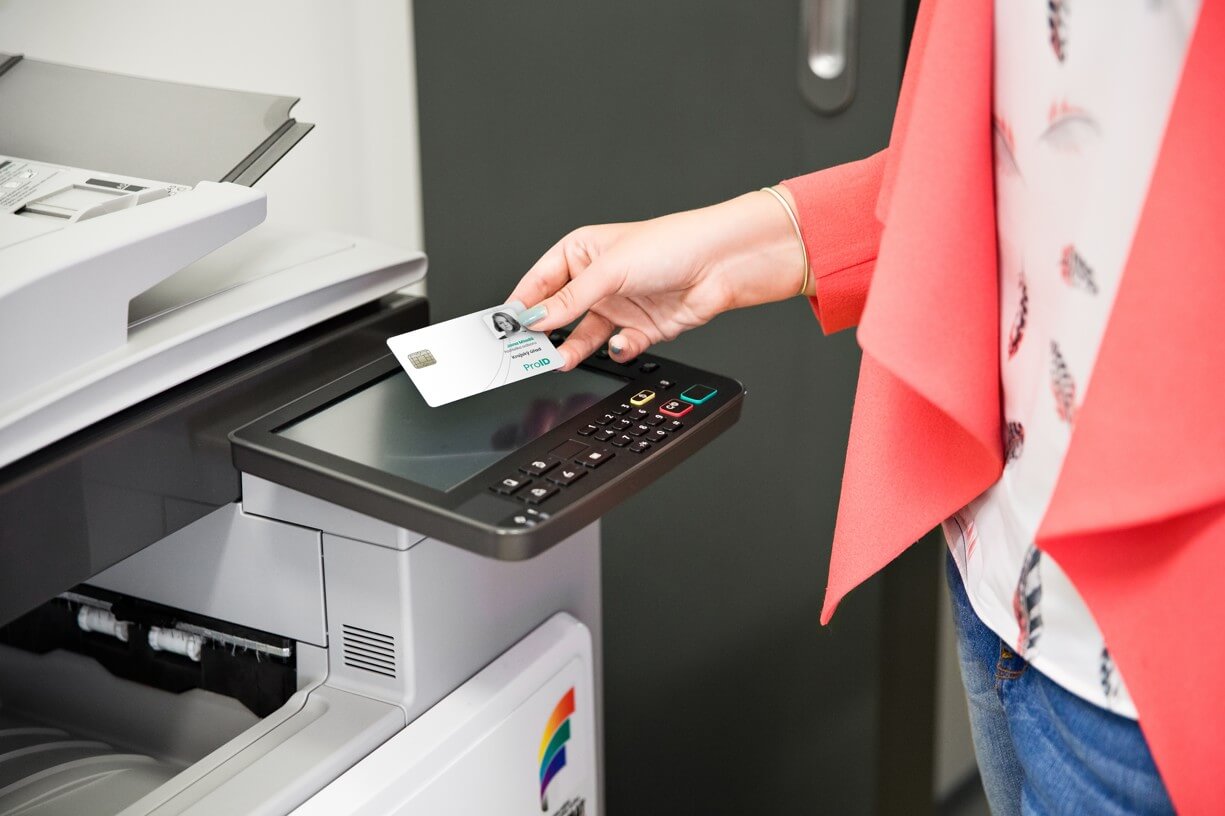 Secure key storage for data encryption – unbreakable and cannot be falsified.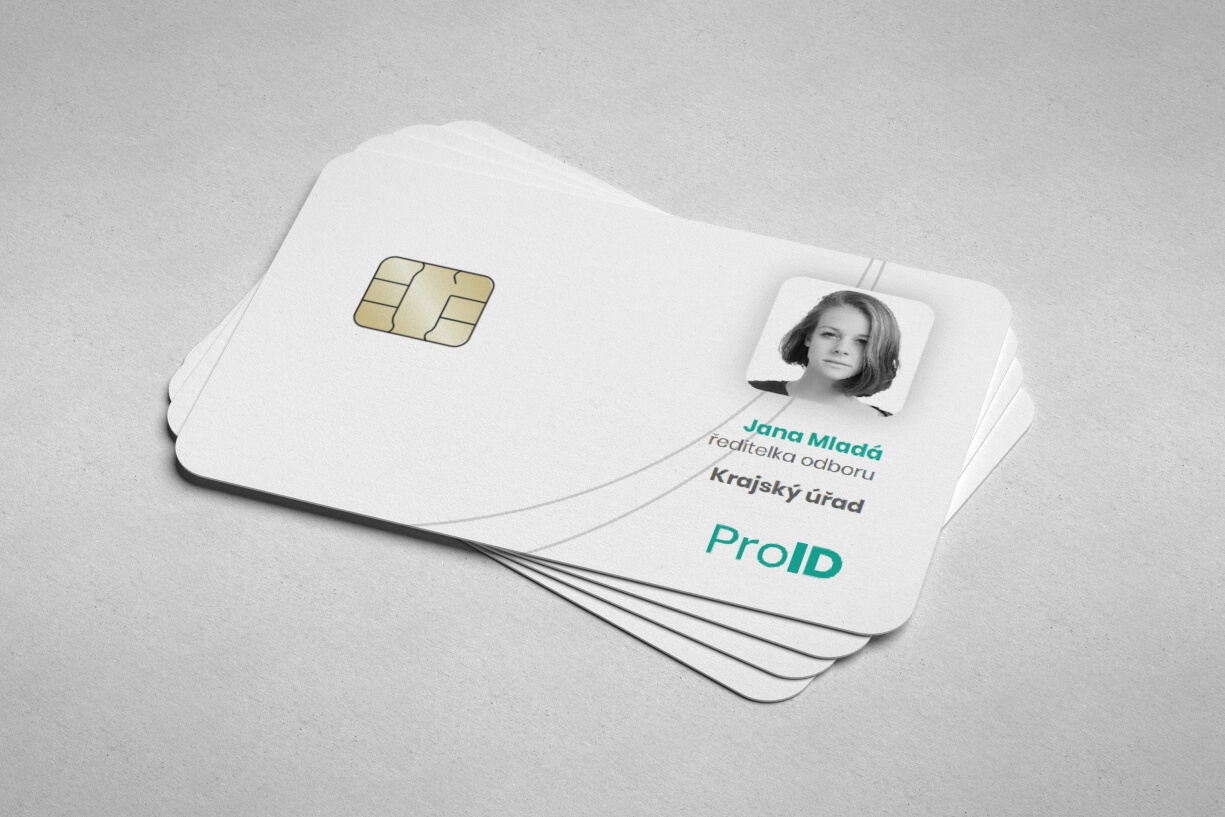 Custom print of your own design or work ID on card surface available.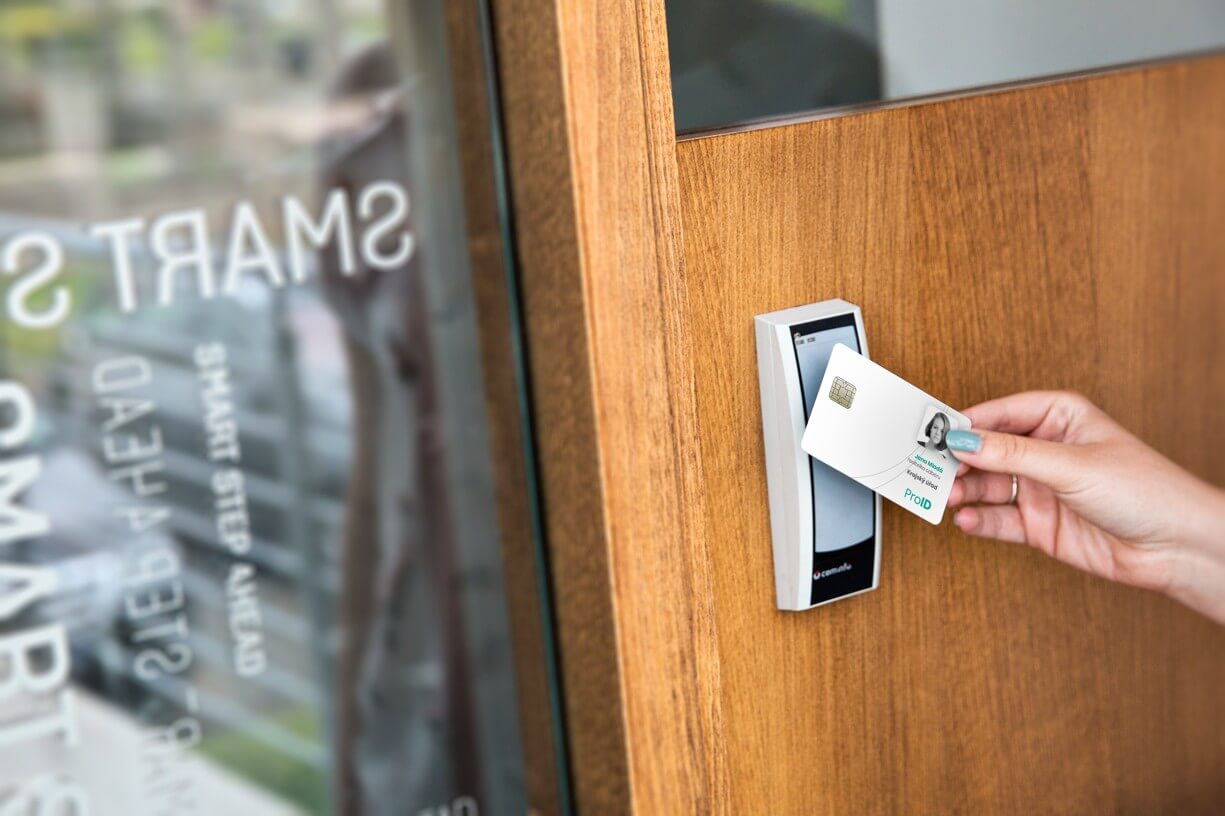 Contactless functions for entry, printing, copying, canteen services or company car fleet refuelling.
Types of smart cards offered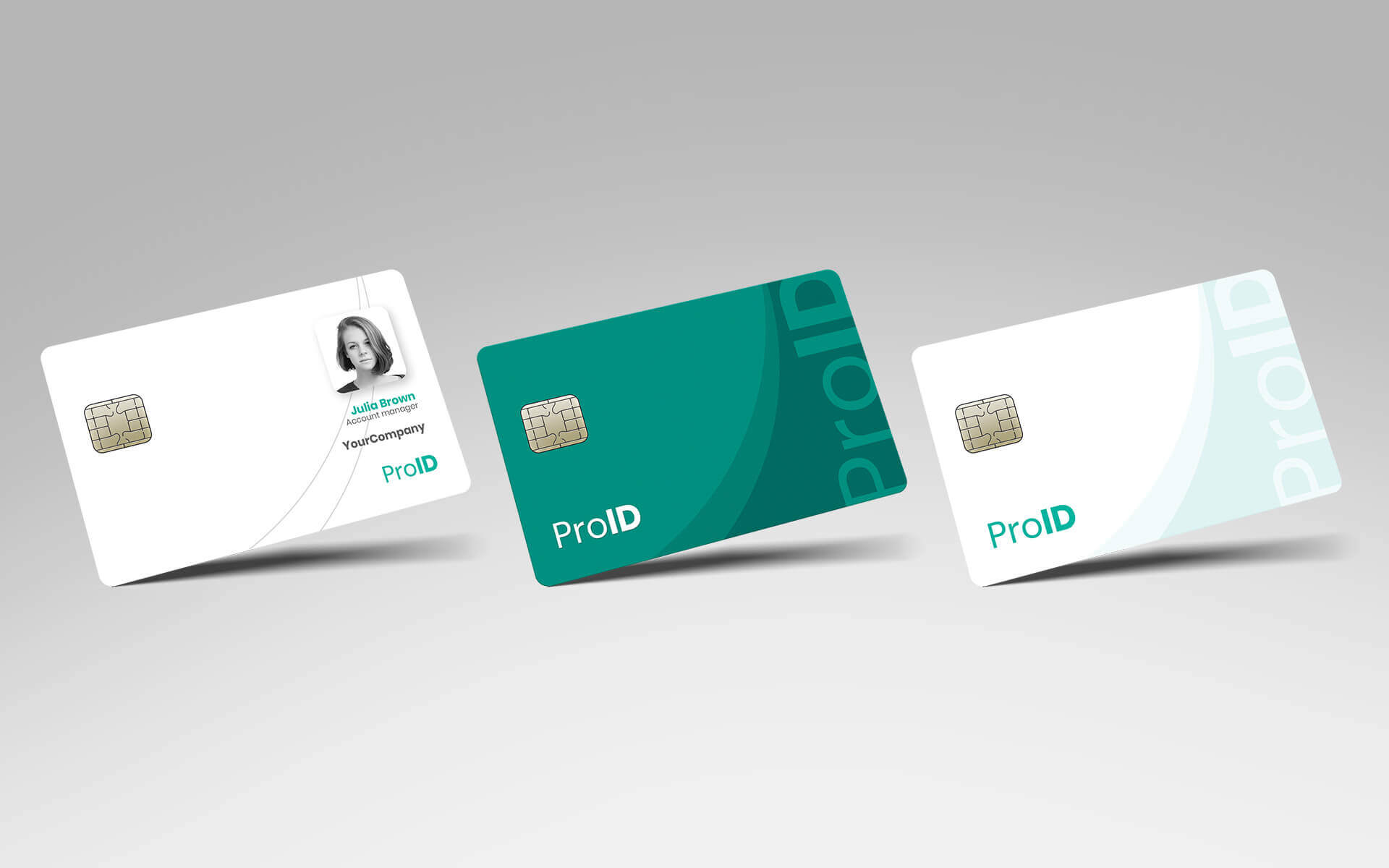 ProID+Q smart cards – equipped with a certified QSCD chip with the possibility to create a qualified electronic signature according to eIDAS.
ProID+ multifunction chip cards are contactless cards that allow for the administration of digital employee identity (securing entries, controlling devices, connecting to meal ticket or attendance systems, etc.).
ProID QSeal is a smart card made for the creation of a qualified electronic seal and batch sealing directly on the server.
Get a quote
Comparison of ProID smart cards
| | | | |
| --- | --- | --- | --- |
| Feature | ProID+Q | ProID+ | ProID QSeal |
| strong two-factor authentication | yes | yes | no |
| electronic signature | yes | yes | no |
| secure storage of cryptographic keys on the chip | yes | yes | yes |
| smart card or token option | yes | yes | yes |
| wireless mobile solution | yes | yes | no |
| third-party certificate storage | yes | yes | yes |
| automatic certificate renewal | yes | yes | no |
| integration with RFID applications (access, printing, catering) | yes | yes | no |
| graphic card personalisation | yes | yes | no |
| card/token recycling option | yes | yes | no |
| setting specific security policies | no | yes | no |
| card/token is a certified qualified device (QSCD) | yes | no | yes |
| qualified electronic signature (eIDAS compliant) | yes | no | no |
| qualified electronic seal (eIDAS compliant) | no | no | yes |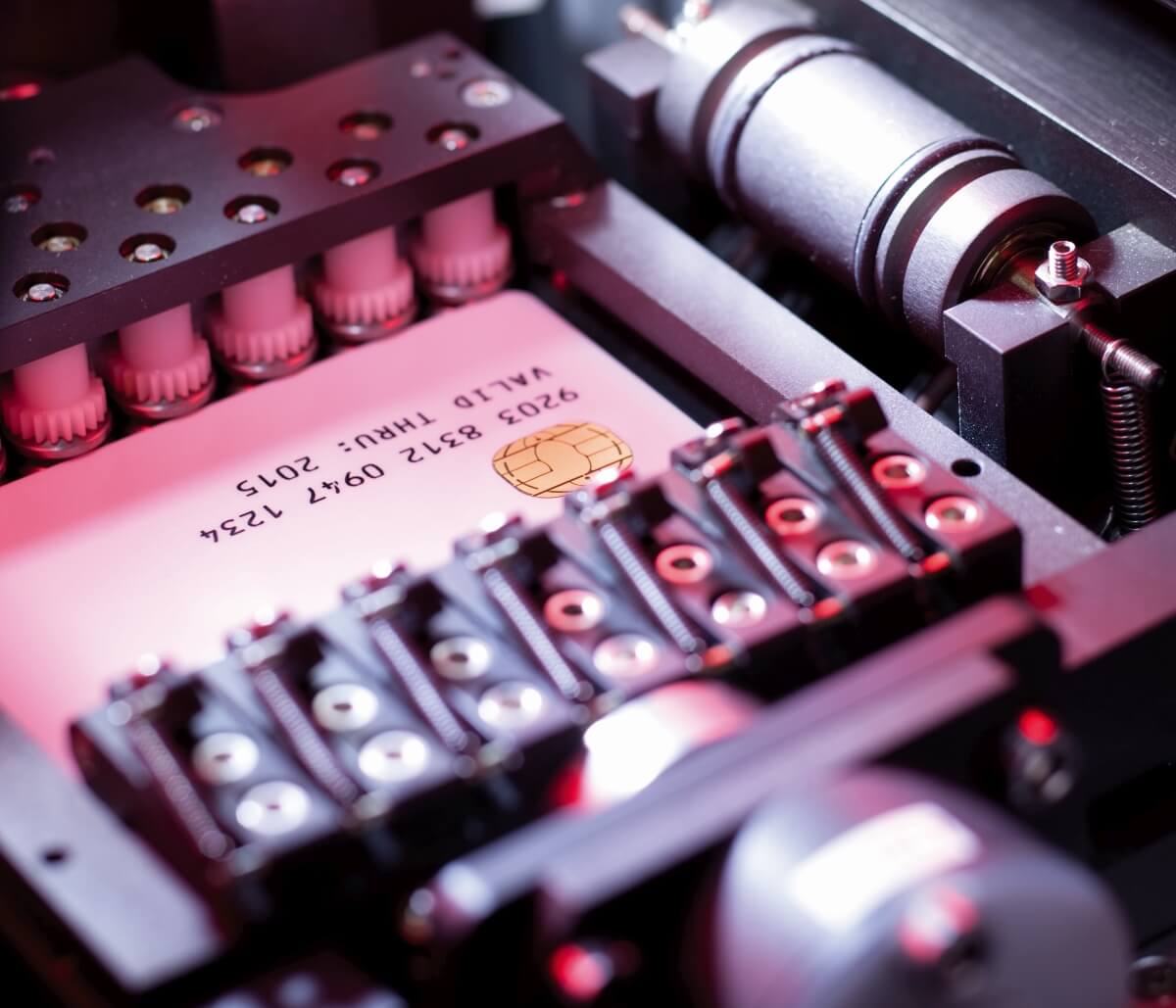 Tailor-made card fabrication and customization
Smart card reader and other HW components supply
User administration and certificate lifecycle module supply (ProID Module)
System compatibility assurance
Secure card distribution within your organization
Customer service and product development
Get a quote