Two-factor authentication to RADIUS protocol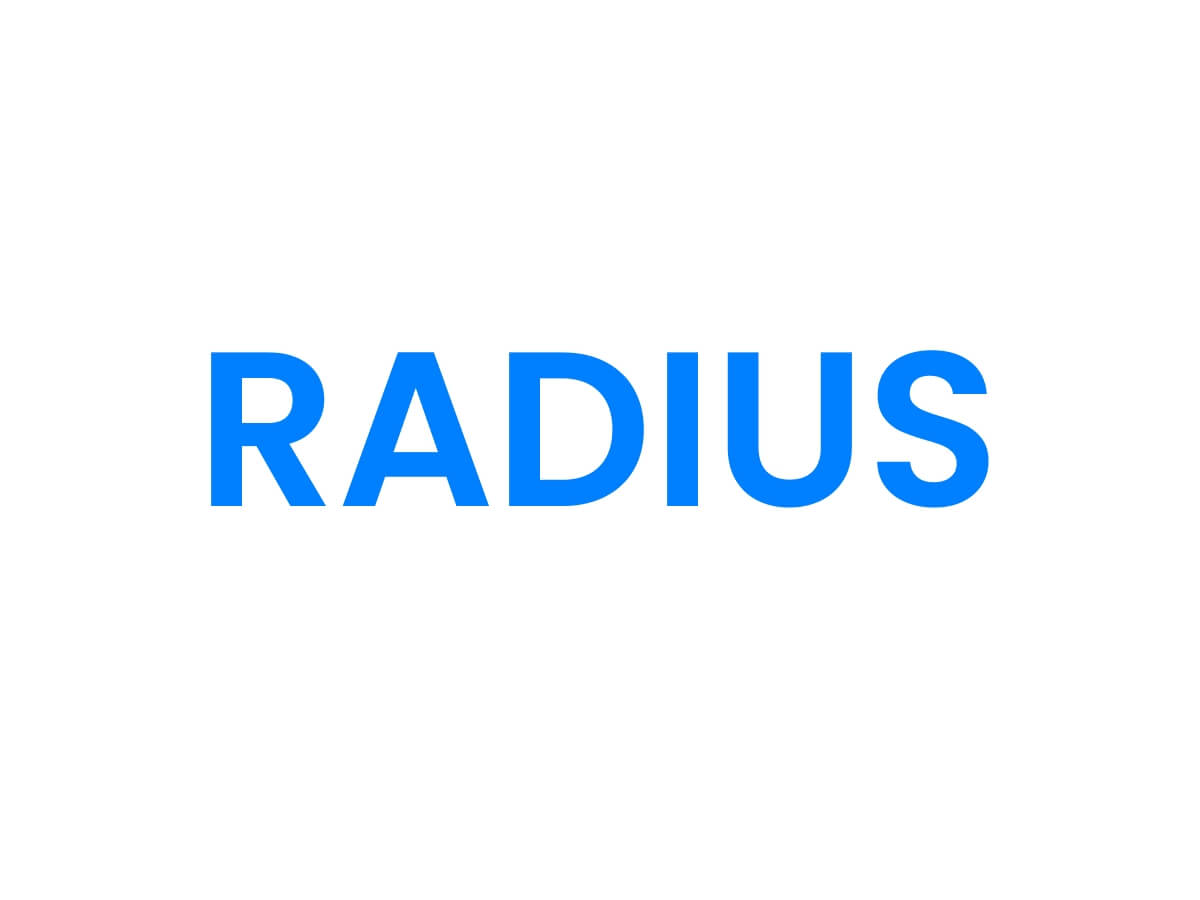 Our ProID mobile app has been complemented by an important extension – we have implemented the RADIUS protocol, which allows easy connection to dozens of third-party apps and VPNs.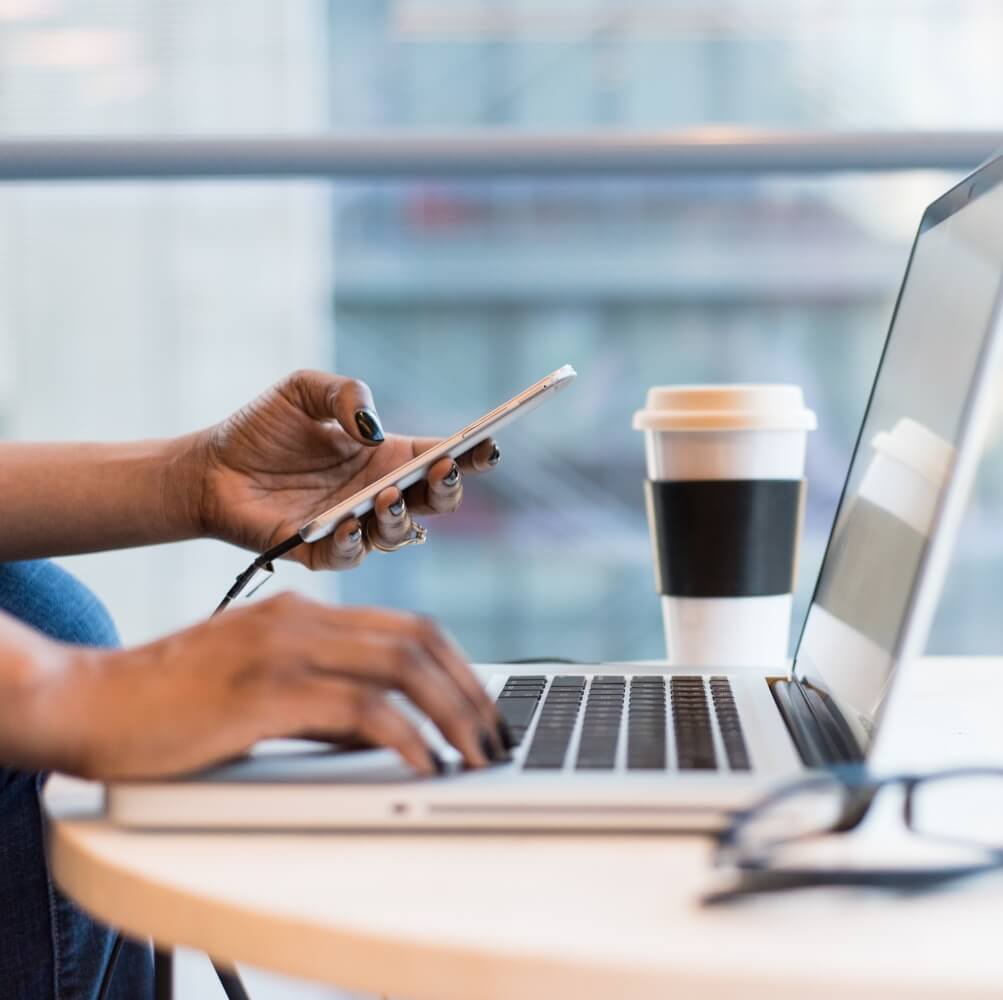 RADIUS – Popular Secure Remote Authentication Service
RADIUS is a protocol used for remote network access. It is one of the most widely used services for remote authentication, which is used by dozens of third-party applications. It offers extremely high network security because the transaction with the RADIUS server is authenticated using a shared secret that is never sent over a public network.
ProID Mobile login possibilities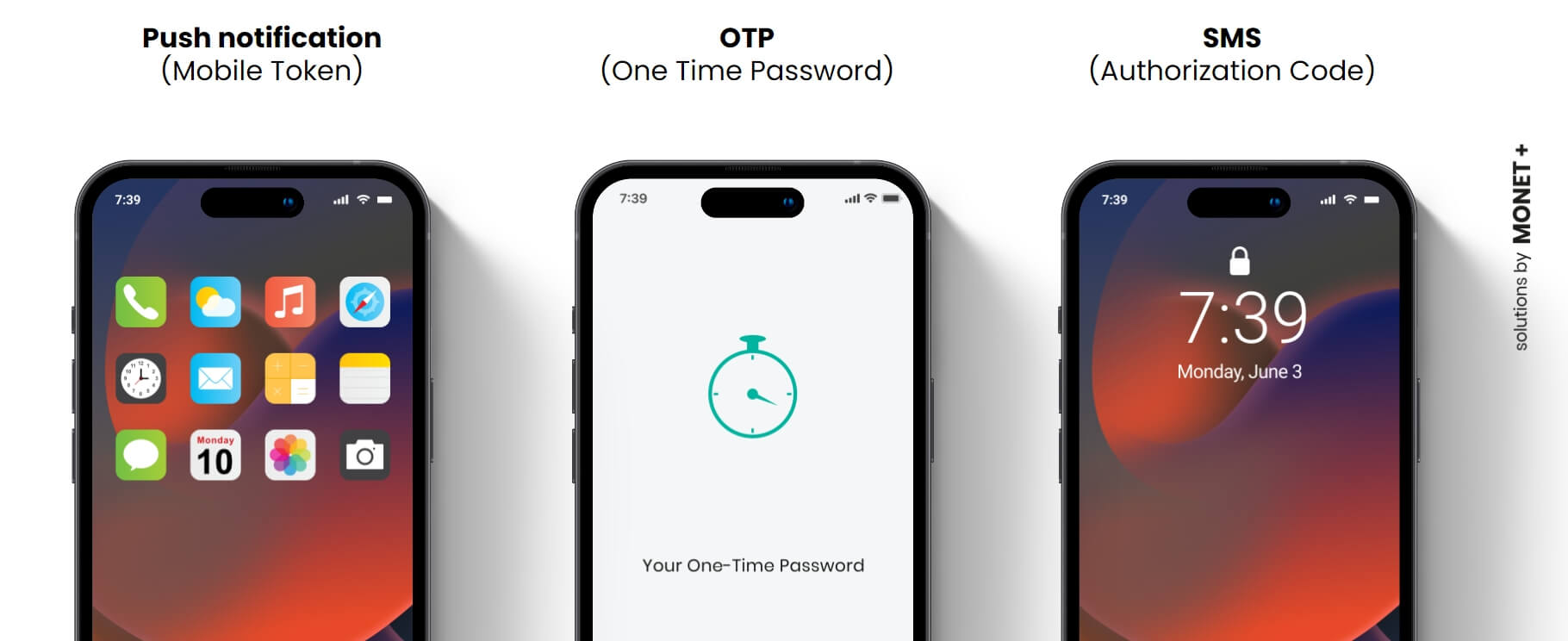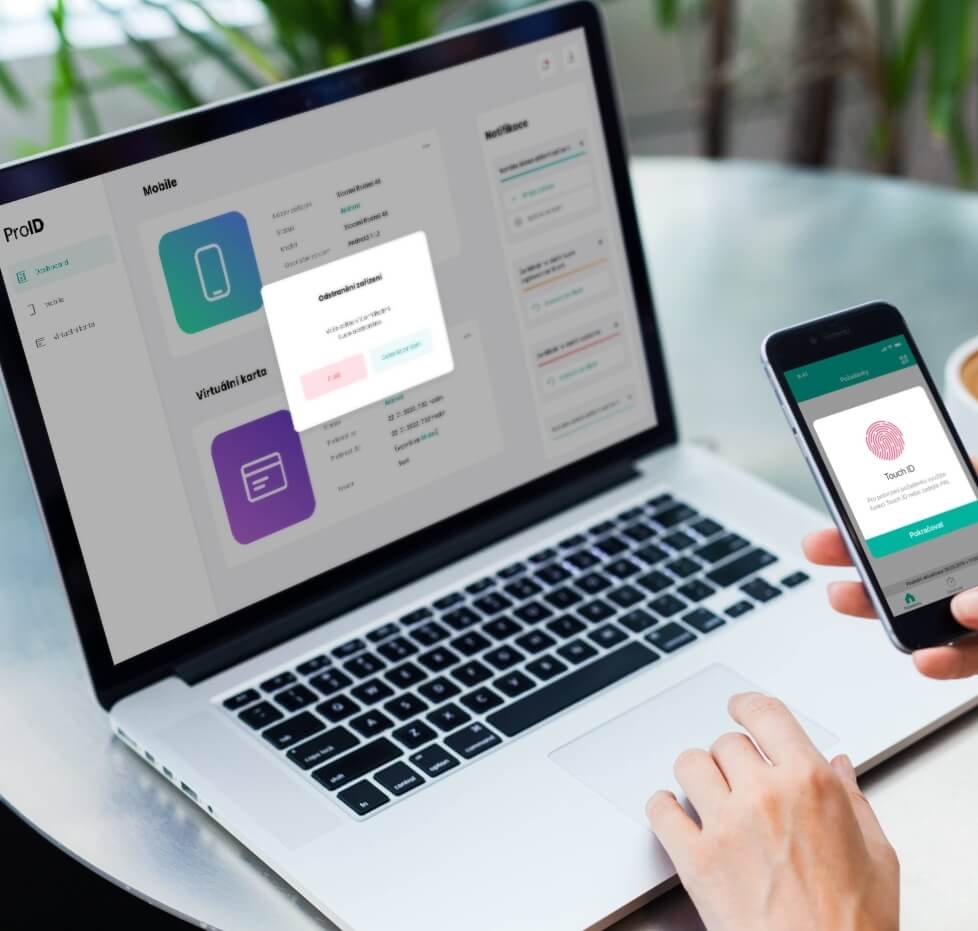 RADIUS as a gateway to dozens of business applications
By connecting ProID to RADIUS, you get the ability to authenticate to dozens of services and applications that support this protocol. Securely, encrypted and simply.
Our solution covers most customer-required scenarios and allows authentication to supported VPNs, network elements, firewalls and admin consoles, such as Cisco VPN, OpenVPN, F5, FW CheckPoint, FW Fortigate and many others.
A detailed description of this authentication method can be found on our website.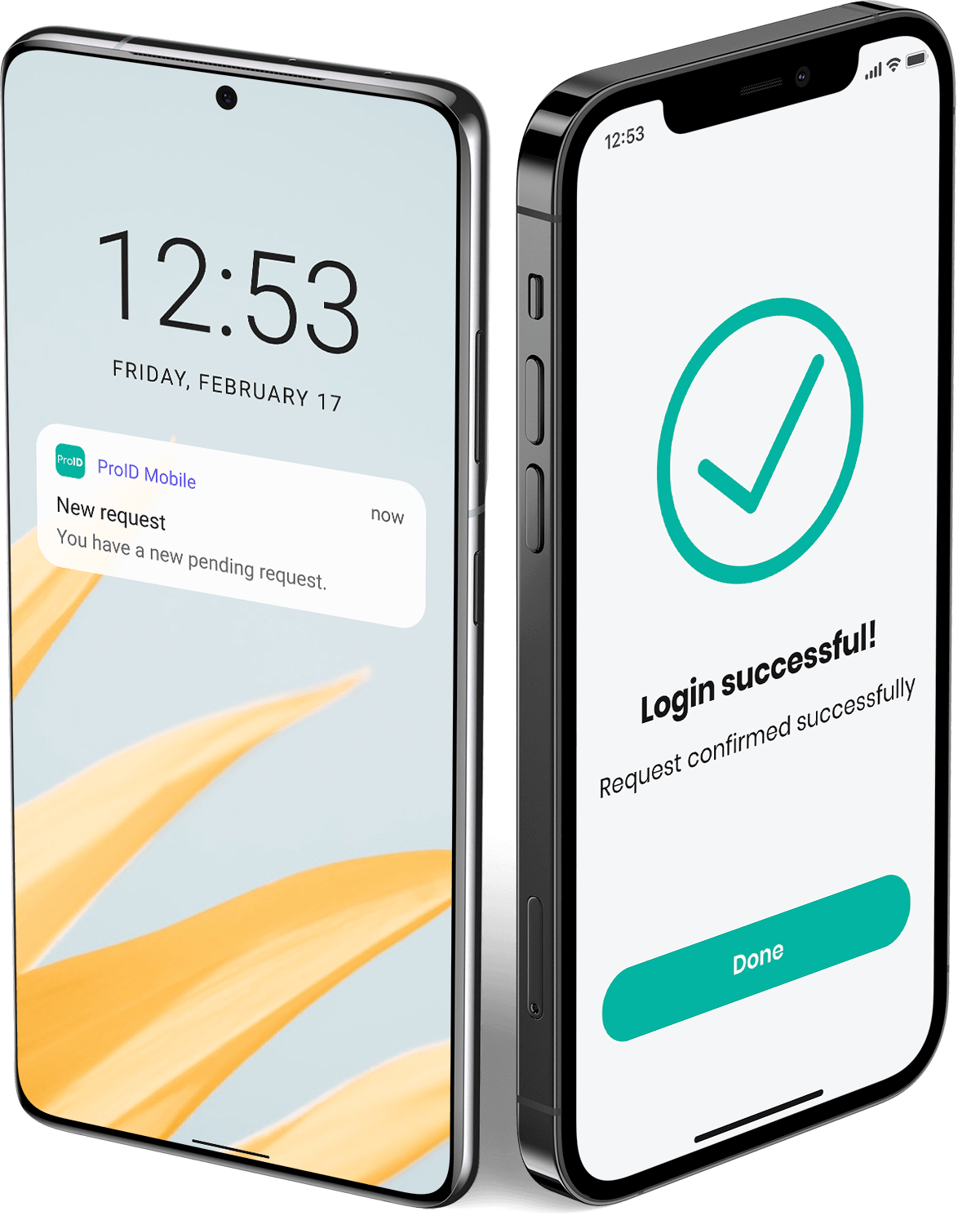 Simple two-factor sign-in to RADIUS with ProID
The ProID app adds a high user experience to this secure communication. If the user wants to log in to the selected service, he does not have to rewrite the OTP (one time password) – simply confirm the push notification on his mobile phone.
The ProID app fulfills two roles:
Standard Radius Server – IAM password authentication
Get a mobile token for easy sign-in
Implementing RADIUS in a PKI environment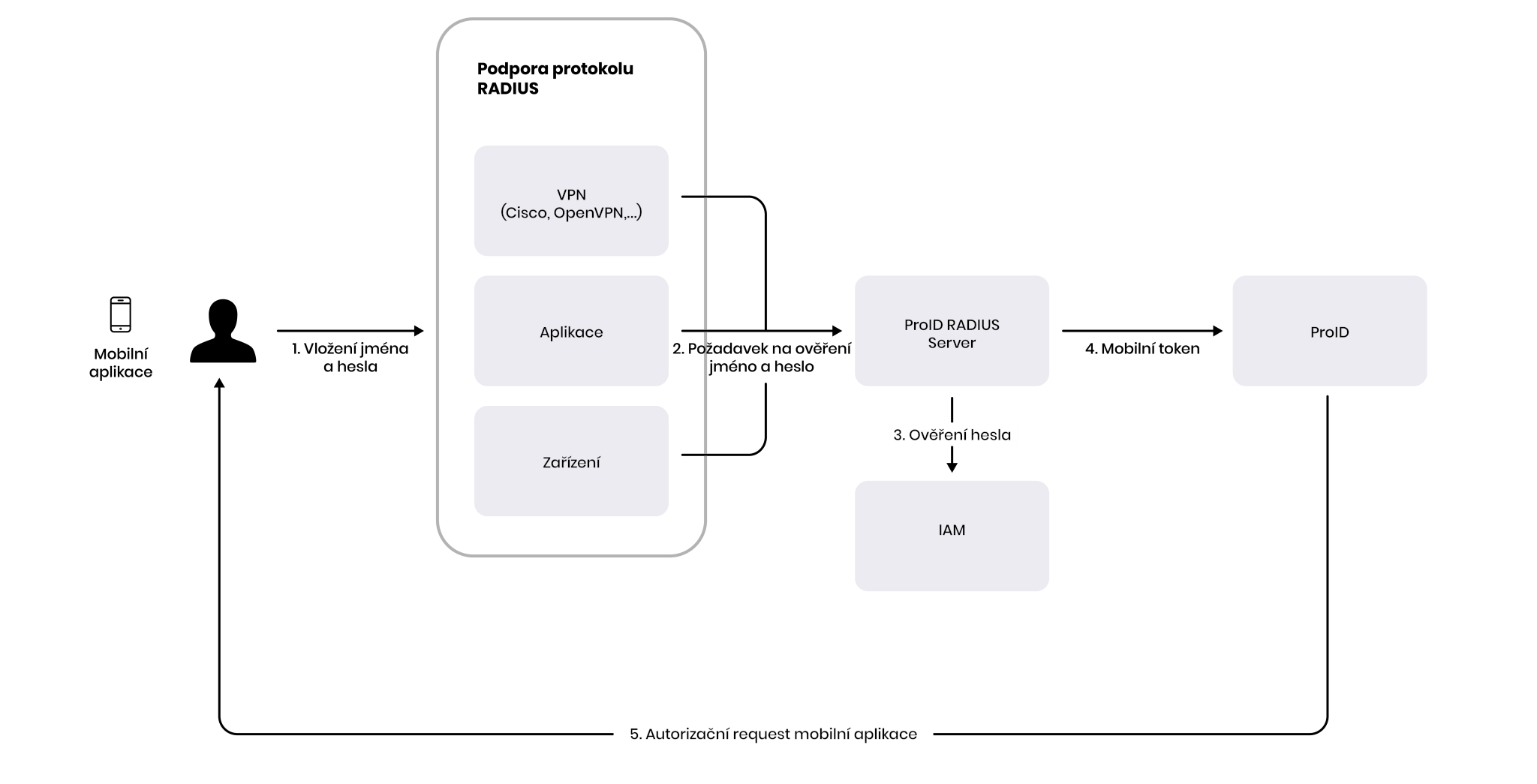 Our solution offers much more than just notifications in a mobile application. It is a complete, robust interface with a built-in PKI and certification authority.
Certificates are issued from the customer's certification authority (PKI)
The cryptographic secret is stored on the server as a virtual card and protected by an HSM module
Azure Relay is used for communication between ProID and the CA
Push notifications to confirm authentication support biometrics or PIN
The ProID application contains the Talsec (Talsec.app) security module for assessing hazards in a mobile phone
The application is fully compatible with other tools from the ProID family
Connected apps, systems and protocols with ProID Mobile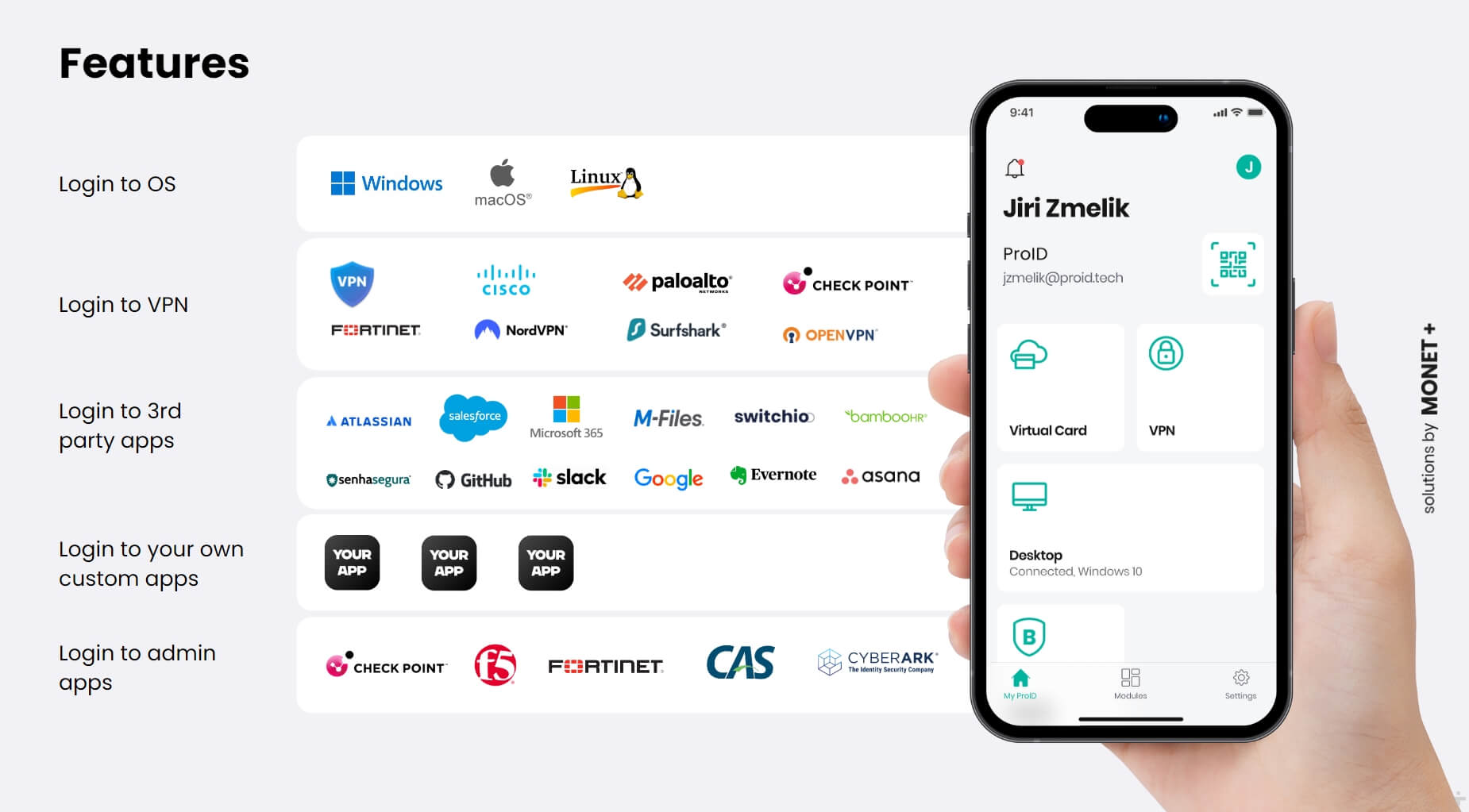 Are you interested in our solution? Contact us