Mobile phone – a secure key
to company data
Full presentation of the ProID Mobile security application
Tuesday 21 June 2022 | 13:00 – 14:30
Free registration
Two-factor login to company computers and systems
80% of hacking attacks are caused by employees' user accounts being compromised. Our ProID Mobile method offers an elegant and effective solution to prevent them. Security level is similar to client logins to banking systems, but the employee logs into company computers, apps and clouds.
Find out all about our new method and the possibilities of using it in your organisation in our free online webinar.
Registration for the webinar
Webinar topics and agenda
13:00-13:15 | Opening, introduction.
13:15-14:00

Introduction of the ProID Mobile App
Login to Windows and macOS computers
Login to VPN and corporate networks
Login to MS Office and Google Workspace
Login to other corporate systems and clouds
System architecture – external key storage and cloud
Web portal for users and organization administrators

14:00-14:30 | Discussion, conclusion.
ProID Mobile in a nutshell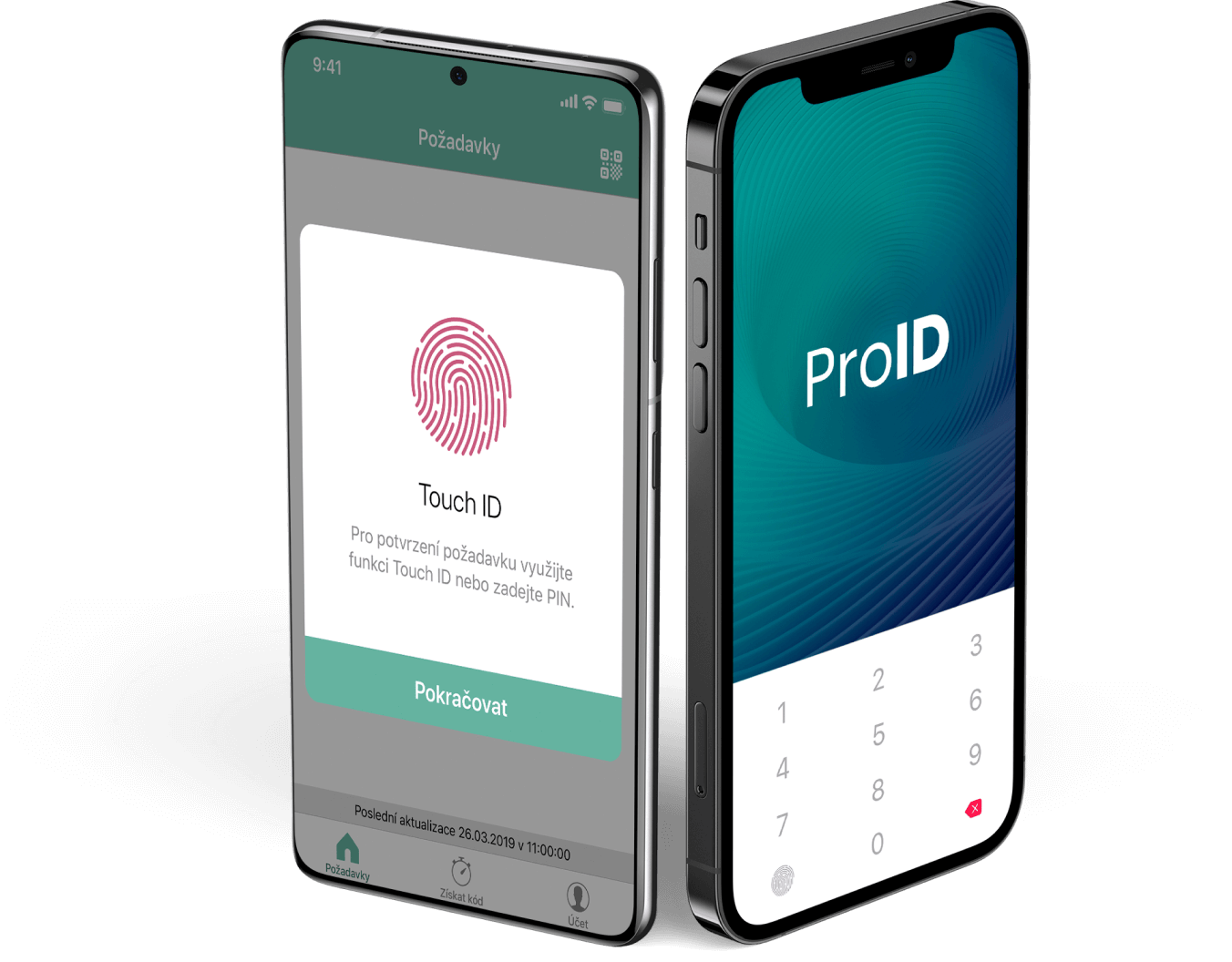 Free download on the App Store and Google Play.
Biometric login support and Face ID technology.
Automatic logout when the user moves away from the computer.
Offline mode.
Push notifications to confirm requests.
Secure communication with BLE (Bluetooth Low Energy) encryption.
Automatic monitoring of security threats on the smartphone (talsec.app).
We are specialists in digital identity protection. See for yourself.