Brochure
"Workforce Identity – Digital Work Identity at a Glance"
Workforce Identity is the identity of an employee in the virtual world.
Download the brochure explaining in detail the basic elements and effective security.
Free download
Protecting employees against cyber threats is increasingly important. More than 80% of successful attacks are caused by login credentials being stolen or compromised. Securing employees' digital identities is the cornerstone of security for the entire organization. In English, this area of IT is called Workforce Identity.
A brochure to help you protect your organisation
The work identity or employee identity works on a similar principle to the customer identity we are all familiar with, for example, from internet banking authentication. However, unlike Workforce Identity, it no longer covers the virtual actions of the employee, but only the customer.
Download the free brochure to learn all about this topic and how to address it within your organization.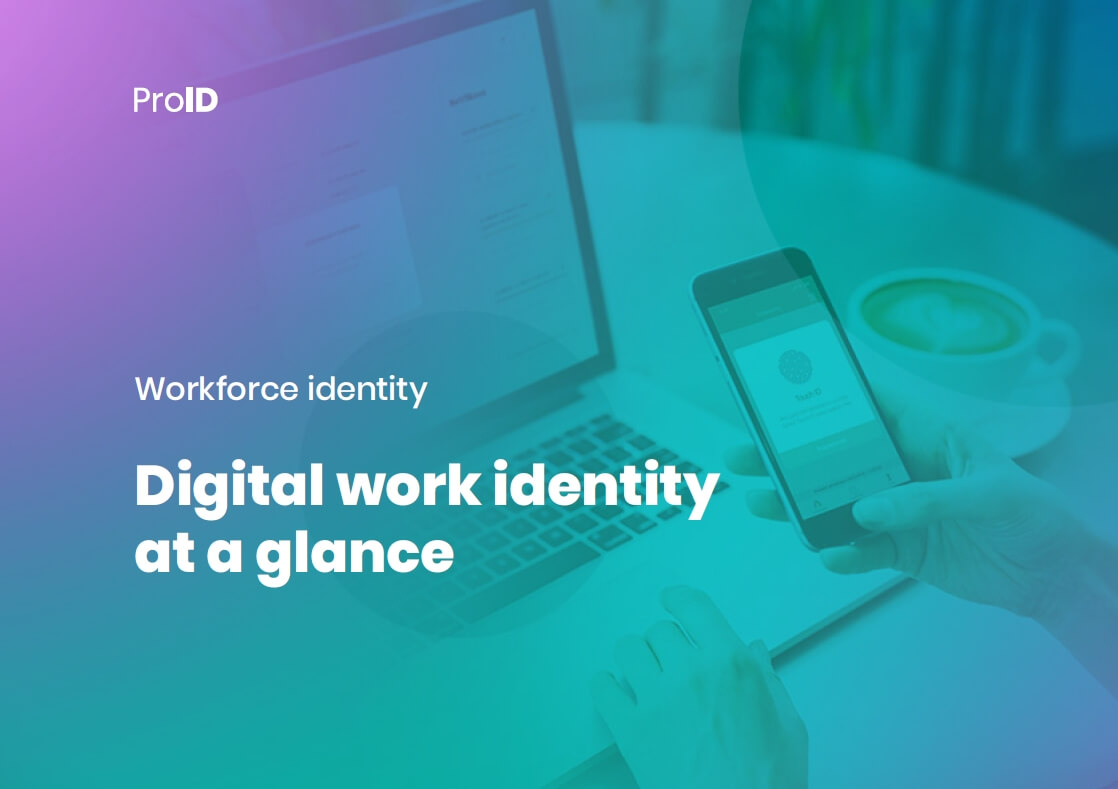 To download the brochure, fill in the form