Multifactor authentication to Confluence (PKI, Passwordless)
Secure login (MFA/2FA) of employees to Confluence and other Atlassian tools
Dozvědět se více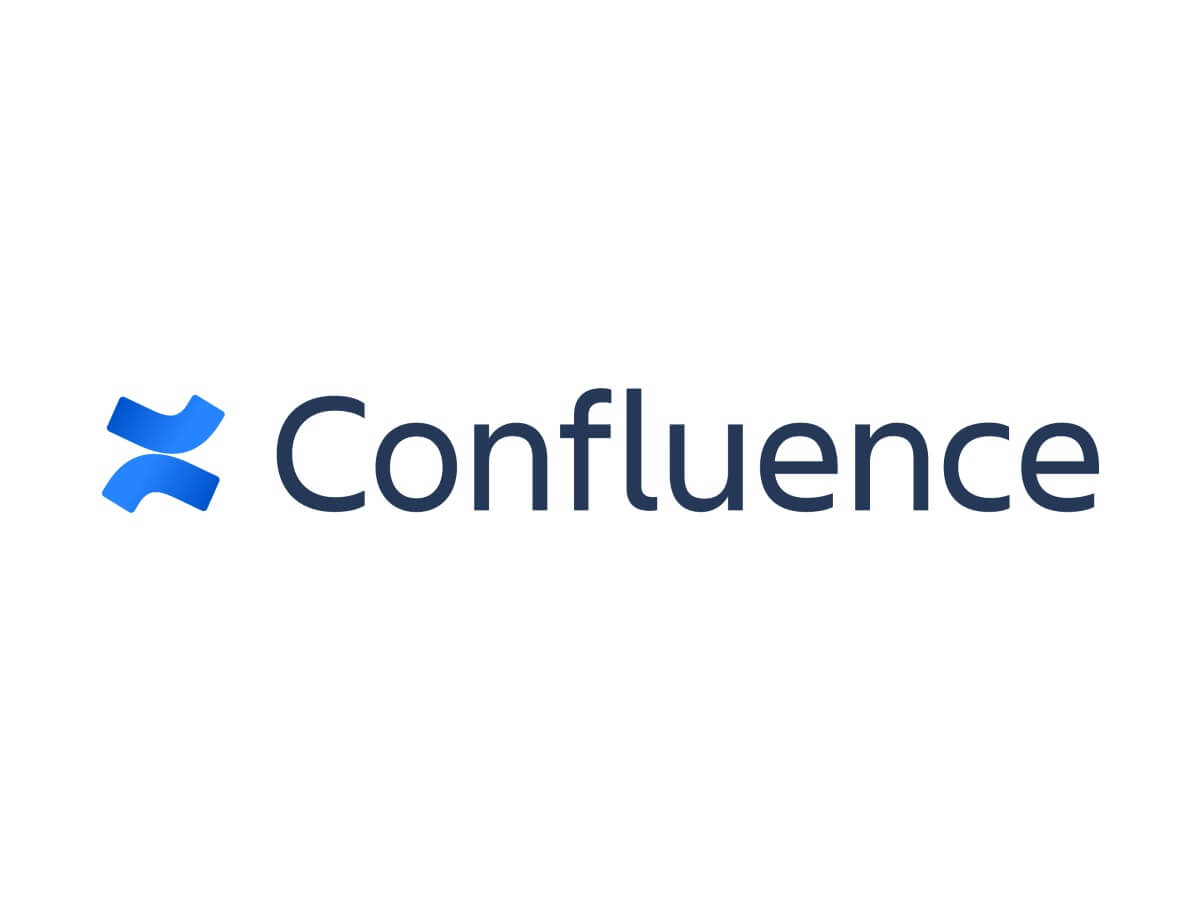 Passwordless login with Single Sign-On ProID Mobile and other ProID tools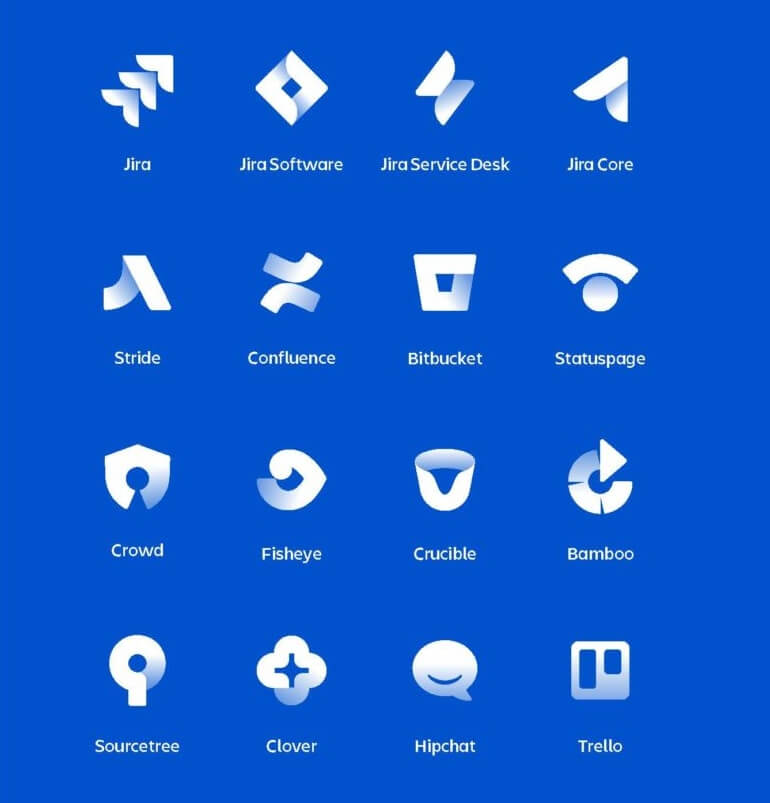 Confluence – The main platform for creating and sharing documentation
Confluence is a software tool developed by Atlassian. It is a web-based platform that allows teams to collaborate on documentation, project plans, technical specifications, and more.
Confluence offers users the ability to create structured wiki pages that can be easily edited, formatted, and linked to other pages and documents. Users can add text, images, videos, tables, charts, and other elements to their pages.
Confluence is used in corporate environments to help improve the flow of information, knowledge sharing, and collaboration between different departments and teams. It is used for creating knowledge bases, managing projects, documenting software development cycles, and much more.
Its flexibility and extensibility make Confluence a popular tool for many organizations and teams that need to organize and share their knowledge and documentation.
Supported authentication methods
Single Sign-On (MFA/2FA) login to Confluence
ProID enables secure two-factor login of users using a mobile application and other HW resources, using all offered methods. Authentication with ProID Mobile is Passwordless and movement between Atlassian applications is Single Sign-On, so there is no need to log in to each office tool.
Authentication can also take place offline, i.e., in a situation where the user is not connected to the Internet. In this case, communication with the cloud service is automatically redirected via mobile data on the phone.
For added security, the user's presence at the logon computer is always required. This is ensured by secure encrypted Bluetooth Low Energy (BLE) communication using the elliptic curve algorithm (ECC).
You can also log in to Confluence and other Atlassian tools (Jira, Trello, etc.) in other ways – smart card, USB tokens or TPM chip.
Using the ProID Mobile app for secure login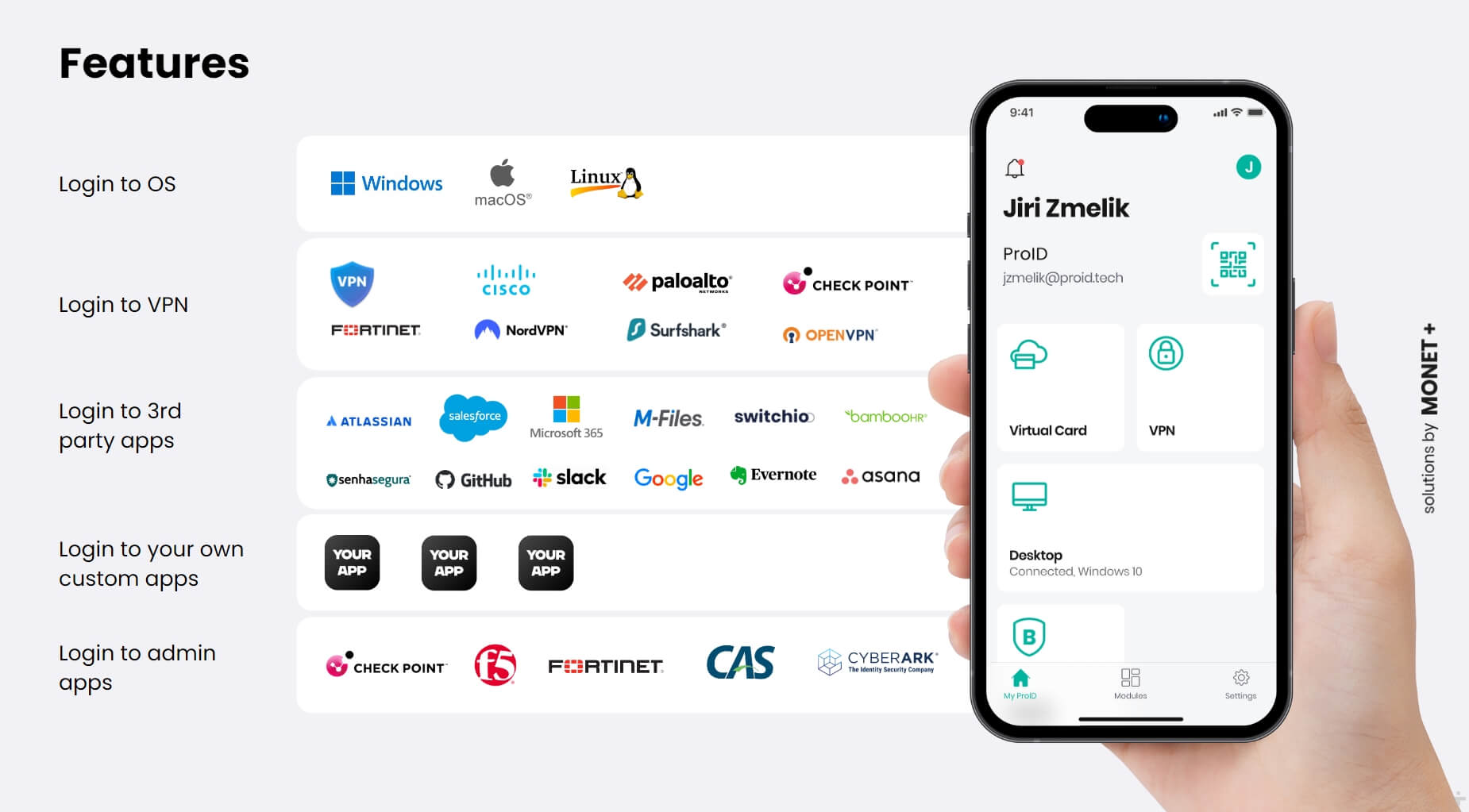 Are you interested in our solution? Contact us