Multi-factor authentication to Trello (PKI, Passwordless)
Secure login (MFA/2FA) of employees to Trello and other Atlassian tools
Find out more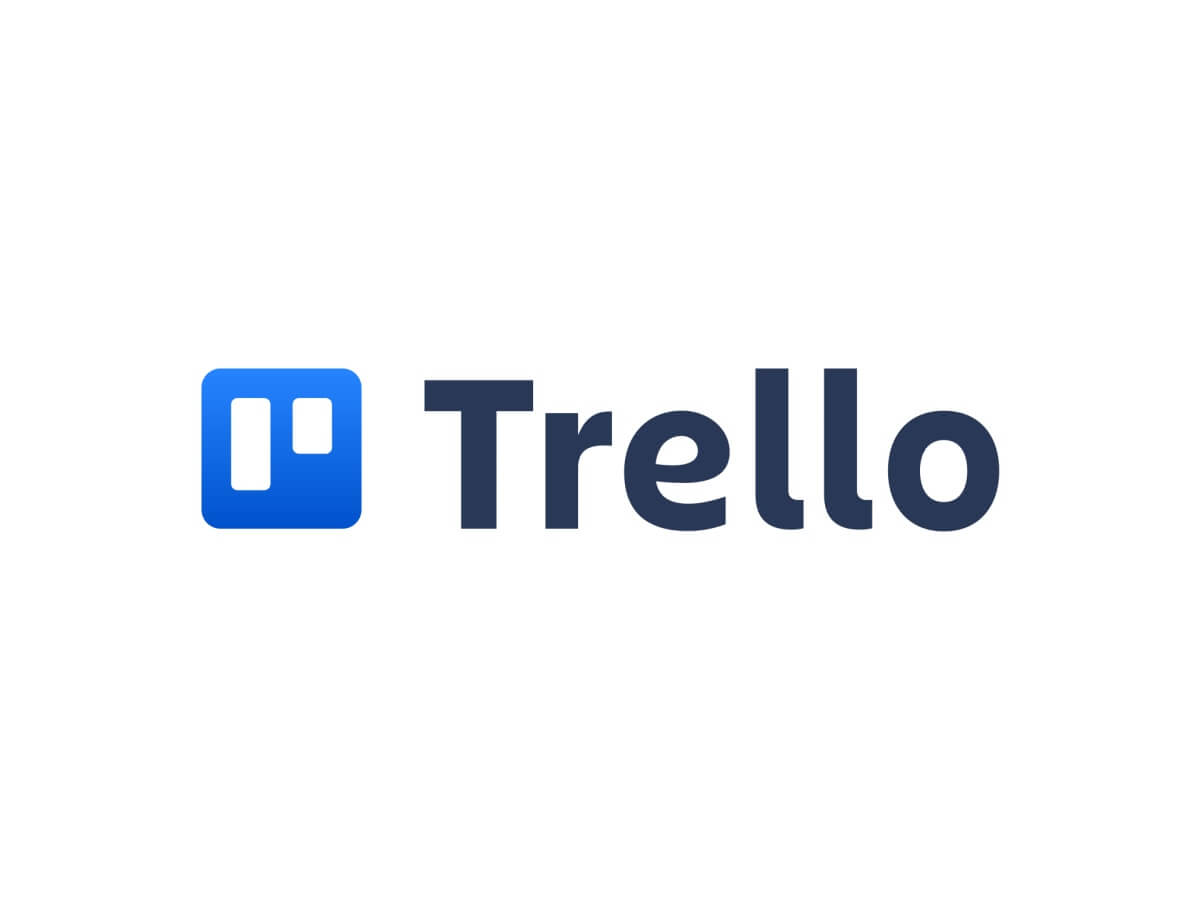 Passwordless login with Single Sign-On ProID Mobile and other ProID tools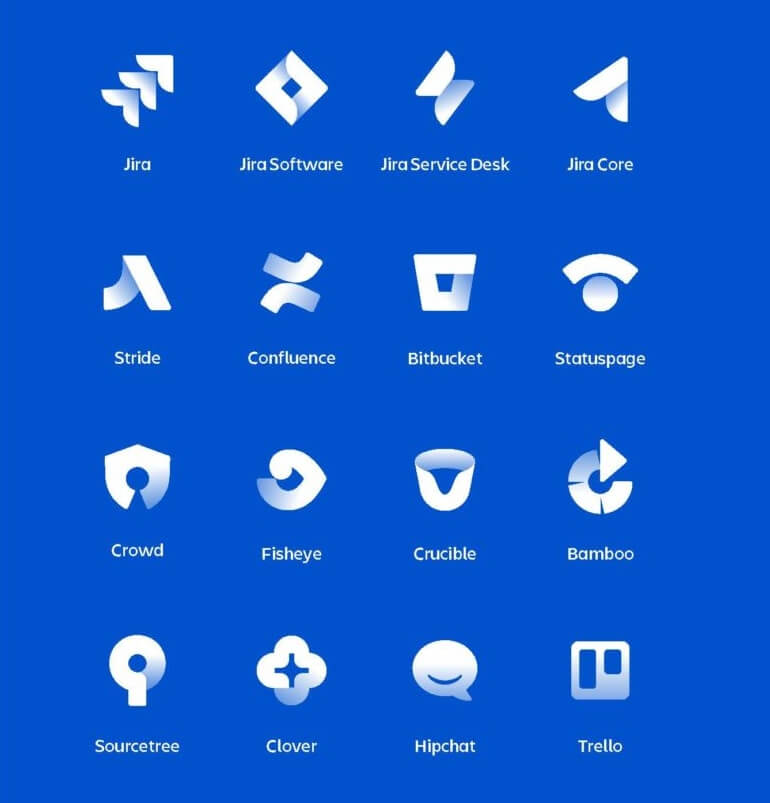 Trello – Project management and task assignment application
Trello is a web-based and mobile app for project management and task organization that provides a visual and intuitive environment for team collaboration. It is designed for a wide range of users and organizations of different sizes and focuses. Trello is used by professionals, managers, teams in various industries, software developers and many more.
Its simple interface and intuitive way to organize tasks and projects allows users to collaborate effectively, track progress, and keep track of their activities. Trello can be used for professional purposes as well as for personal use. It is a tool that is very flexible and adaptable to the needs of individual users and teams.
The great advantage of Trello is its simplicity and intuitive user interface. A clear visual view makes it easy for teams to track and edit their tasks, share information, and collaborate on projects. Trello is part of Atlassian's suite of applications, as is Confluence and JIRA.
Supported authentication methods
Single Sign-On (MFA/2FA) login to Trello (Atlassian)
ProID enables secure two-factor login of users using a mobile application and other HW resources, using all offered methods. Authentication with ProID Mobile is Passwordless and the movement between Trello and individual Atlassian applications is Single Sign-On, so there is no need to log in to each office tool.
Authentication can also take place offline, i.e., in a situation where the user is not connected to the Internet. In this case, communication with the cloud service is automatically redirected via mobile data on the phone.
For added security, the user's presence at the logon computer is always required. This is ensured by secure encrypted Bluetooth Low Energy (BLE) communication using the elliptic curve algorithm (ECC).
You can also log in to Trello and other Atlassian tools (Confluence, Jira, etc.) in other ways – smart card, USB tokens or TPM chip.
Using the ProID Mobile app for secure login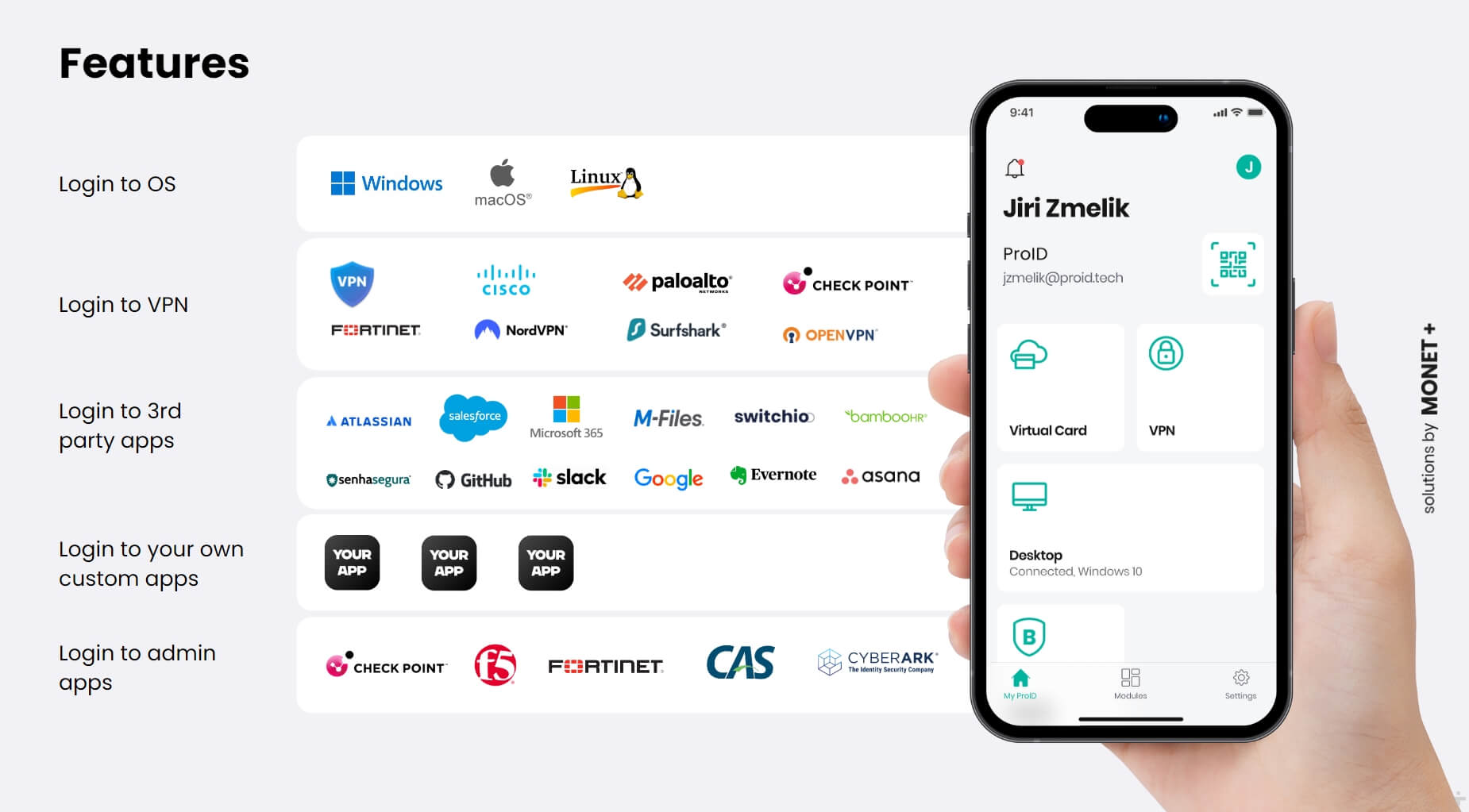 Are you interested in our solution? Contact us